Blue Angels to dazzle Lincoln in Guardians of Freedom Airshow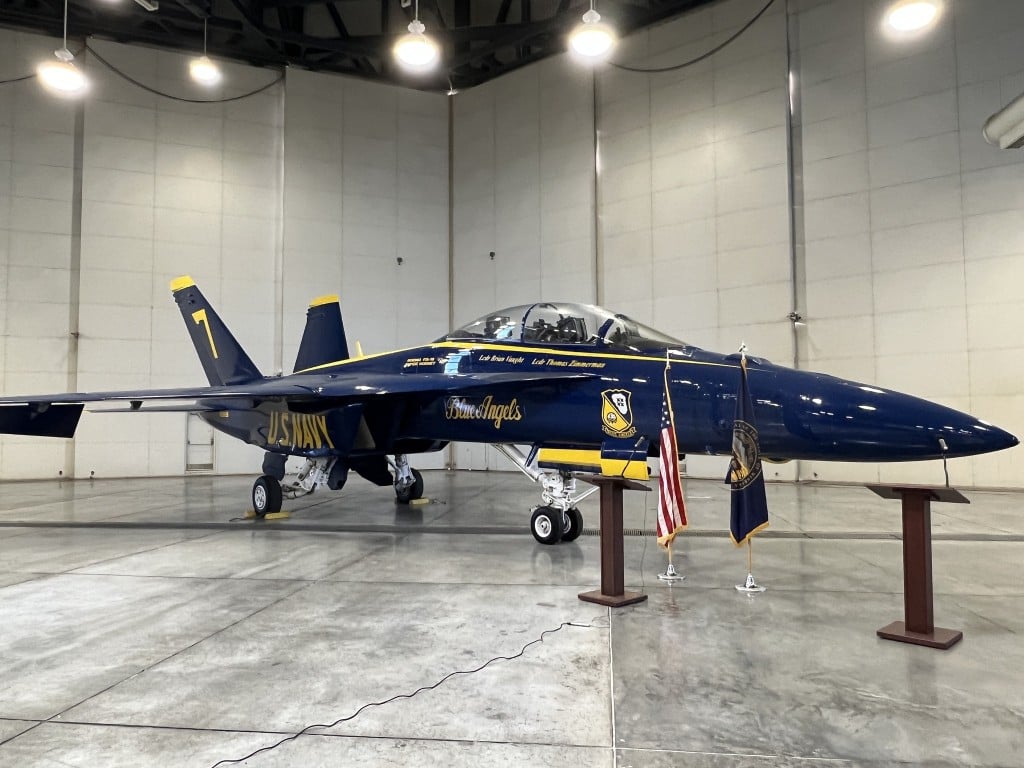 LINCOLN, Neb. (KLKN) — Next August, the sound of jet engines roaring across the sky will thrill the city of Lincoln.
The Guardians of Freedom Airshow is returning to Lincoln on Aug. 26-27. The family-friendly air show will be held at the Lincoln Airpark, offering stunt performances, exhibits and displays.
The Blue Angels will headline the airshow, partnered with the 55th Wing of Offutt Air Force Base, the 155th Air Refueling Wing of the Nebraska National Guard and U.S. Strategic Command.
Lt. Cmdrs. Brian Vaught and Thomas Zimmerman visited Lincoln on Monday morning, displaying an F-18 Super Hornet while providing more details on the air show.
Coordinators expect the air show to attract over 175,000 people through the two-day event.