Boston/Doobie Brothers to play at Pinewood Bowl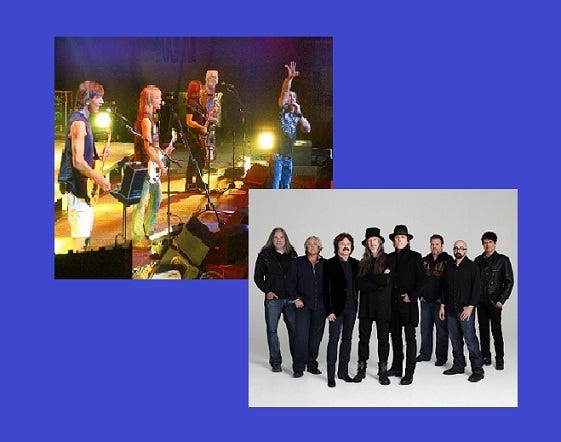 Posted By: KLKN Newsroom
8@klkntv.com
(Lincoln, NE) – Legendary rock bands Boston and The Doobie Brothers are coming to Pinewood Bowl Theater on Friday, August 8. The show is scheduled to begin at 7 p.m. with doors opening at 6 p.m.
Mammoth and SMG made the announcement Friday. The two bands are always a crowd pleaser with their high-energy stage show, remarkable musicianship and singing.
Boston burst onto the music scene with their eponymous best-selling debut album in 1976, and never looked back. With over 17 million copies sold, Boston generated hits such as "More Than a Feeling," "Peace of Mind," and "Smokin'," rock staples that are still in heavy rotation today.
The Doobie Brothers are an American musical institution. Northern California's four-time Grammy winning Doobie Brothers sound has become part of America's musical firmament, sampled on dance records, reinterpreted on "American Idol," and a fixture on radio formats from top 40 to classic rock. They continue to write and record new material, tour the world, boating one of the most loyal fan bases in music, all while breaking new creative ground in the exploration of their musical connection
with Nashville.
TICKETS: $45, $65, $95, $138, $228 Front Row (subject to applicable fees)
ON-SALE DATE: Saturday, April 19 @ 10 a.m.
VENUE: Pinewood Bowl Theater, Lincoln, Nebraska
MORE INFORMATION: www.pinewoodbowltheater.com
www.bandboston.com www.doobiebros.com
Tickets can be purchased at the Pinnacle Bank Arena Ticket Office, online at ticketmaster.com, all Ticketmaster locations, or charge by phone at 1.800.745.3000.