LATEST: Two transported after 11-vehicle crash near Aurora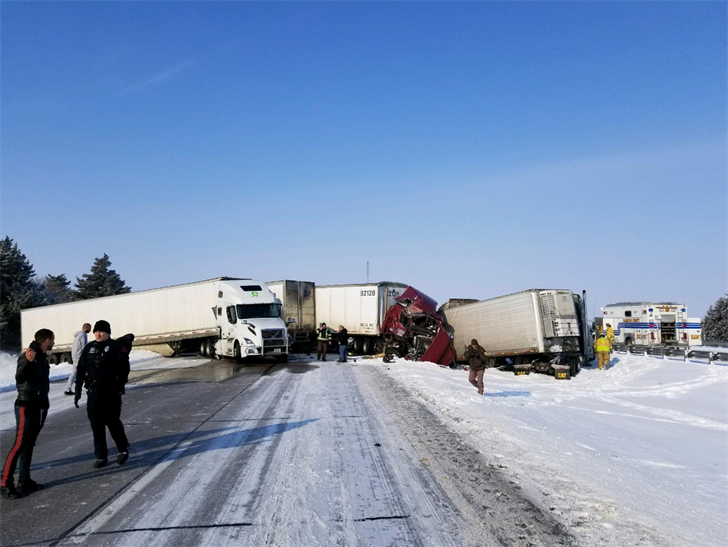 Two people were transported to the hospital – one in serious condition – after a crash closed the eastbound lanes of Interstate 80 near Aurora.
The accident happened around 9:30 a.m. Wednesday, at mile marker 328 between Giltner and Aurora.
The Nebraska State Patrol said a total of 12 vehicles were involved, 9 of them semi-trucks.
The crash started with two semis, but by the time first responders got on scene it had increased to almost a dozen.
NSP said icy road conditions were to blame for the crash.
One person was life-flighted with life-threatening injuries to a nearby hospital, according to NSP.
He has been identified as Jason Palmer, 29, of Indiana.
Another person suffered less serious injuries.
Some people in vehicles behind the crash said they had been waiting for almost two hours.
It took three hours to fully reopen the interstate, which officials on scene said was remarkably quick given how many vehicles were involved.