Series of 'mysterious' fires spring up at Lincoln apartment complex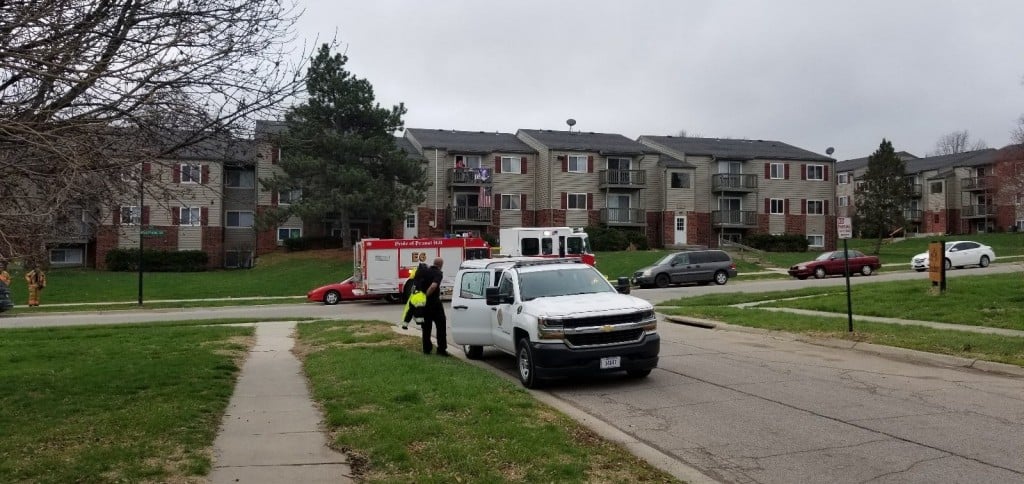 Authorities are investigating two fires that started at the same apartment complex Tuesday.
The fires were reported at 4701 Briarpark Drive, near 48th and Highway 2. The first fire was called in around 8:30 a.m., the other around 10:15 a.m.
Both fires were on decks. No injuries were reported in either fire.
Residents told Channel 8 Eyewitness News this isn't the first time fires like this have started at the complex. Loretta Schuester, who lives in a unit above where one fire started, said the fires are suspicious.
"They're just little cigarette fires that all they're doing is the outside of the board," Schuester said. "It's scary and stuff. I live on the third floor. I'm disabled; I just had surgery on my ankle. I can't get up and down the stairs that great."
Schuester said LFR asked residents to keep an eye out for any suspicious activity.
She and her neighbors jumped into action to help get the fires under control before firefighters arrived on scene.
"We ended up using three fire extinguishers before the fire department finally got here," she said. "We put the fire out, they put the fire out, they tore the deck board off for the fire department, and that was about it. Half hour later, fire department's called again and we have a second fire."
A Lincoln Police spokeswoman said there was no arson investigation and the official cause of the fire is undetermined at this time. LPD said authorities will provide updates or changes in the investigation as they become available. LPD investigates and makes arrests in arson cases.
Investigators say they have not ruled out arson as a possibility.