BREAKING: Biden surpasses 270, now President-Elect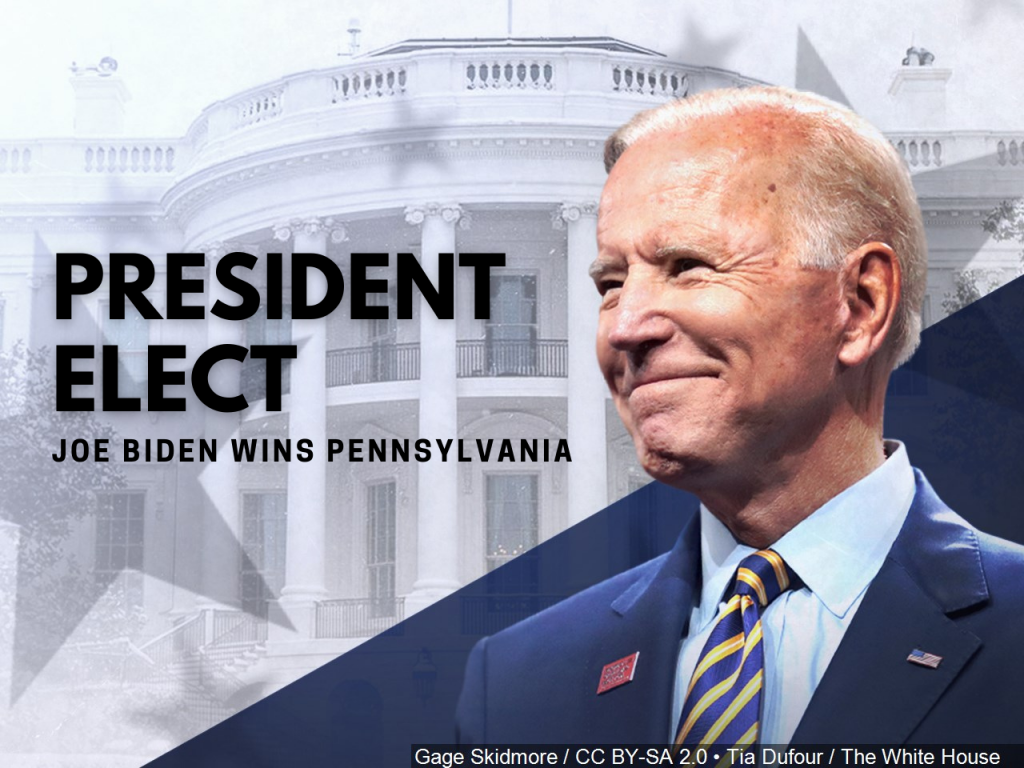 WASHINGTON (KLKN) — The federal court has, "in light of the Parties' agreement," denied, without prejudice, the Trump campaign's request to emergency stop the Philadelphia vote count
show_temp

---
Trump's lawyer Rudy Giuliani brought up concerns of voter fraud.
"Those mail-in ballots could have been from anybody… What I'm saying to you is not a single one was inspected as the law required, even when a court order was obtained to allow the Republican inspectors to get six feet closer, they moved the people counting the ballots six further feet away," said Giuliani. "It's really simple. If you have nothing to hide with these mail-in ballots, you allow inspection. I mean this is common knowledge, common practice in the examination of absentee ballots which happens all the time."
The lawyers invited Philadelphia residents and poll watchers to the podium, Darrel Brooks and Matt Silver.
Brooks said no poll watcher was allowed to see anything happening while votes were counted, despite being six-feet away.
"This is a democracy. Philadelphia and they did not allow us to see anything," commented Brooks. "Was it corrupt or not, but give us the opportunity as poll watchers to view all of the documents, all the ballots. And listen, we just want a fair election."
Silver, who claimed to poll watch for 16 hours, expressed similar concerns.
---
ABC News has now called Joe Biden the winner of Pennsylvania, putting him at 273 electoral votes. This qualifies him for the status of President Elect.
However, the race for the presidency is not over. Current President Donald Trump must concede the seat and Biden still has 74 days before taking office.
Trump's legal team will be holding a press conference in Philadelphia to deliver remarks.
As of now, the White House has declined to comment about Joe Biden's projected win.
However, President Trump did release the following statement.
"We all know why Joe Biden is rushing to falsely pose as the winner, and why his media allies are trying so hard to help him: they don't want the truth to be exposed. The simple fact is this election is far from over. Joe Biden has not been certified as the winner of any states, let alone any of the highly contested states headed for mandatory recounts, or states where our campaign has valid and legitimate legal challenges that could determine the ultimate victor. In Pennsylvania, for example, our legal observers were not permitted meaningful access to watch the counting process. Legal votes decide who is president, not the news media.
"Beginning Monday, our campaign will start prosecuting our case in court to ensure election laws are fully upheld and the rightful winner is seated. The American People are entitled to an honest election: that means counting all legal ballots, and not counting any illegal ballots. This is the only way to ensure the public has full confidence in our election. It remains shocking that the Biden campaign refuses to agree with this basic principle and wants ballots counted even if they are fraudulent, manufactured, or cast by ineligible or deceased voters. Only a party engaged in wrongdoing would unlawfully keep observers out of the count room – and then fight in court to block their access.
"So what is Biden hiding? I will not rest until the American People have the honest vote count they deserve and that Democracy demands."