UPDATE: 3 students taken to hospital after crash involving LPS bus
There were students on the bus at the time and 3 of them have been taken to the hospital for minor injuries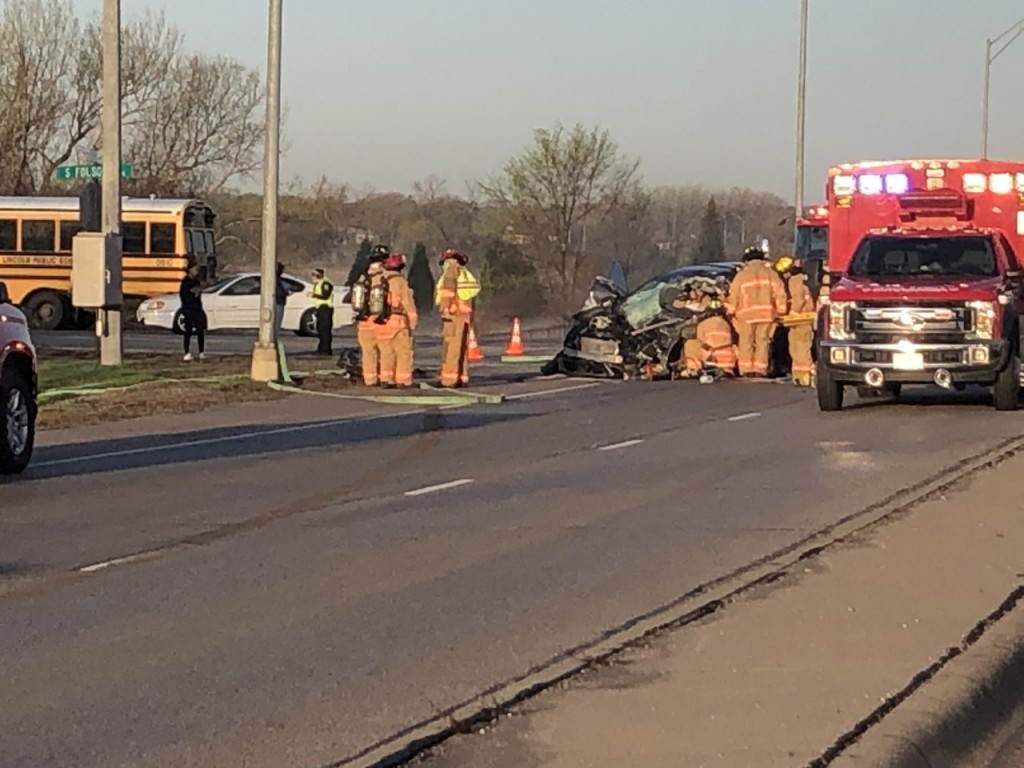 LINCOLN, Neb. (KLKN)- Emergency crews responded Friday morning to a crash involving a vehicle and a Lincoln Public Schools bus.
The crash happened around 7:25 a.m. near Rosa Parks Way and S Folsom St.
A Channel 8 Eyewitness News reporter on the scene said one person had to be extricated from the other vehicle. That person was taken to the hospital with non-life threatening injuries.
Authorities say there were eight people on the bus, and three students were taken to the hospital with minor injuries.
The cause of the crash remains under investigation.
To receive breaking news alerts and get the latest on developing story, scan the code below to download the Channel 8 Eyewitness News app.