BREAKING NEWS UPDATE: Emergency crews respond to a small plane crash in northeast Lincoln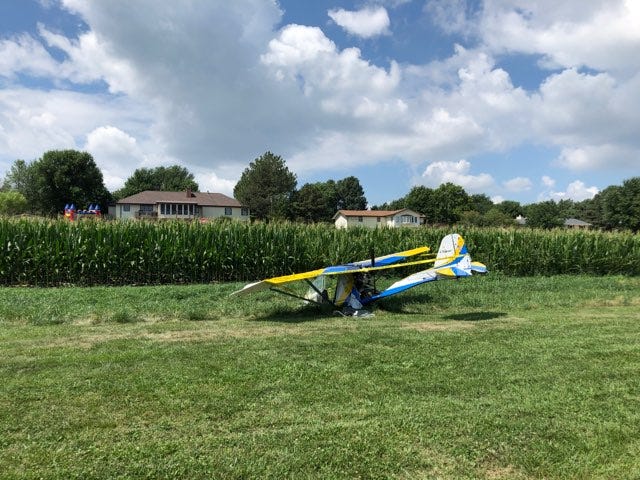 Emergency crews responded to an ultralight plane crash in northeast Lincoln. The crash was called in at 1300 Beechcraft Road, northeast of Southeast Community College around 11:20 a.m. Sunday.
Neighbors who live behind the grass landing strip rushed to check on the pilot.
The pilot suffered only bumps and bruises in the crash, but was transported to a local hospital by Lincoln Fire and Rescue.
The witness told our reporter on scene he got a poor start on takeoff and the engine stalled at what he figured to be about 30 feet off the ground, so he had to make an emergency landing.
The Federal Aviation Administration has been notified of the crash.
This is a developing story, we will continue to provide updates as they become available.