Lincoln man dies after his motorcycle collides with a vehicle at 27th and Old Cheney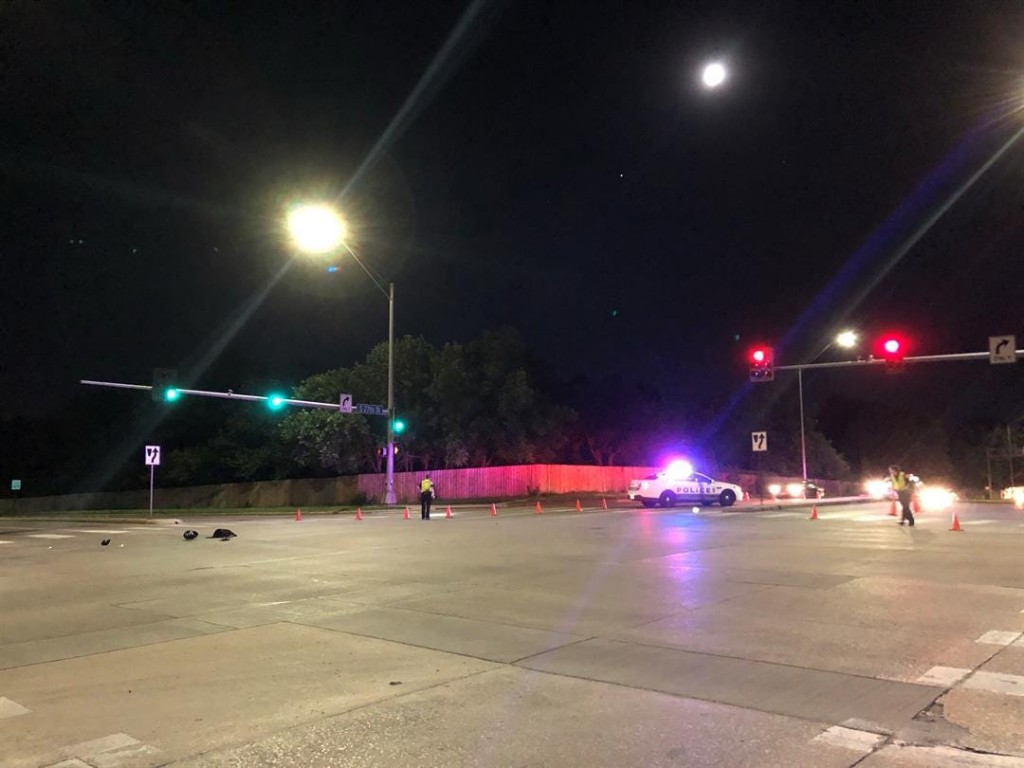 One man has died from his injuries after a motorcycle he was riding tried to avoid a collision with a Toyota Camry at S. 27th and Old Cheney Road around 9:15pm on Saturday night according to Lincoln Police.
The motorcyclist, 27-year-old Logan Langner of Lincoln, was transported to a local hospital where he was later pronounced deceased.
There were no injuries to the occupants of the Camry. The driver of the vehicle was turning left from the southbound lane on 27th Street and stopped when it noticed the motorcycle. The northbound motorcyclist laid the motorcycle down to avoid the collision with the Camry but still ended up striking the vehicle.
See accident reconstruction report below.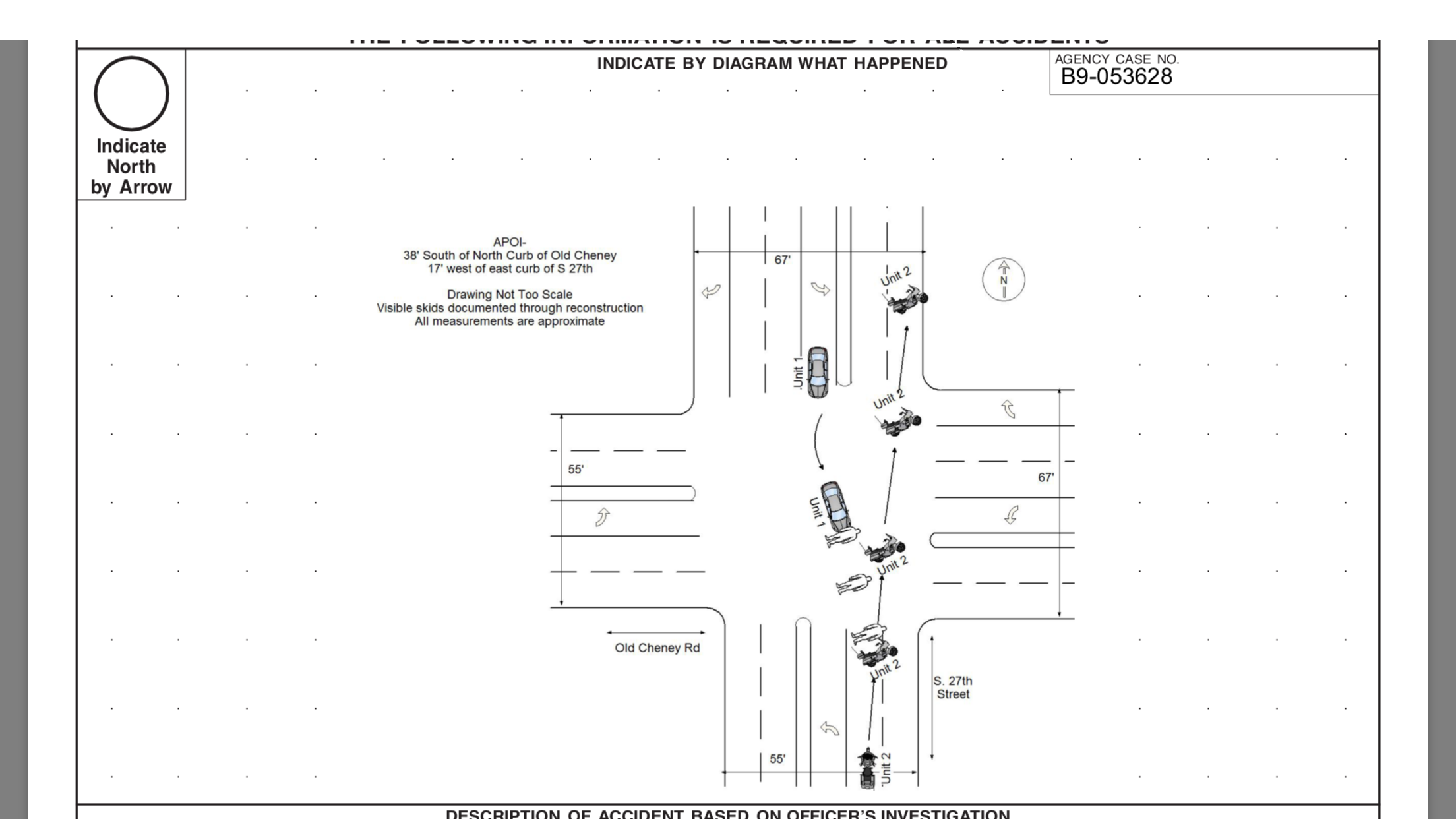 Posted by: KLKN News Director Mark Haggar