ONGOING: 3 dead after shooting at Pearl Harbor Naval Shipyard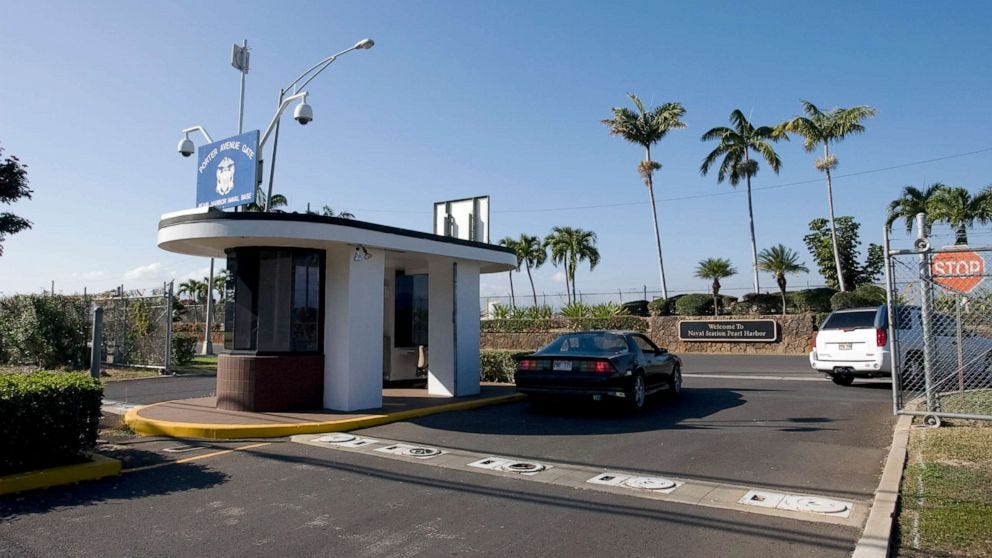 An armed, active-duty sailor opened fire on three civilian employees, killing two, before he fatally shot himself at the Pearl Harbor Naval Shipyard near Honolulu on Wednesday afternoon.
Three civilian Department of Defense workers were found shot in the vicinity of the base's Dry Dock 2. Two died and a third is in the hospital in stable condition, according to Rear Adm. Robert Chadwick, commander, Navy Region Hawaii.
The incident occurred around 2:30 p.m. local time, according to Joint Base Pearl Harbor-Hickam officials.
A motive for the shooting is not yet known. The sailor served on the USS Columbia, a submarine stationed at Pearl Harbor, Chadwick said.
An official said an investigation was still being done as to the nature of the gun involved in the shooting, as personal weapons are not allowed on base.
Base security and the Naval Criminal Investigative Service are currently investigating. The names will not be released until next of kin have been notified.
This is a developing story, stay tuned for updates.