Breast cancer survivors unite for fellowship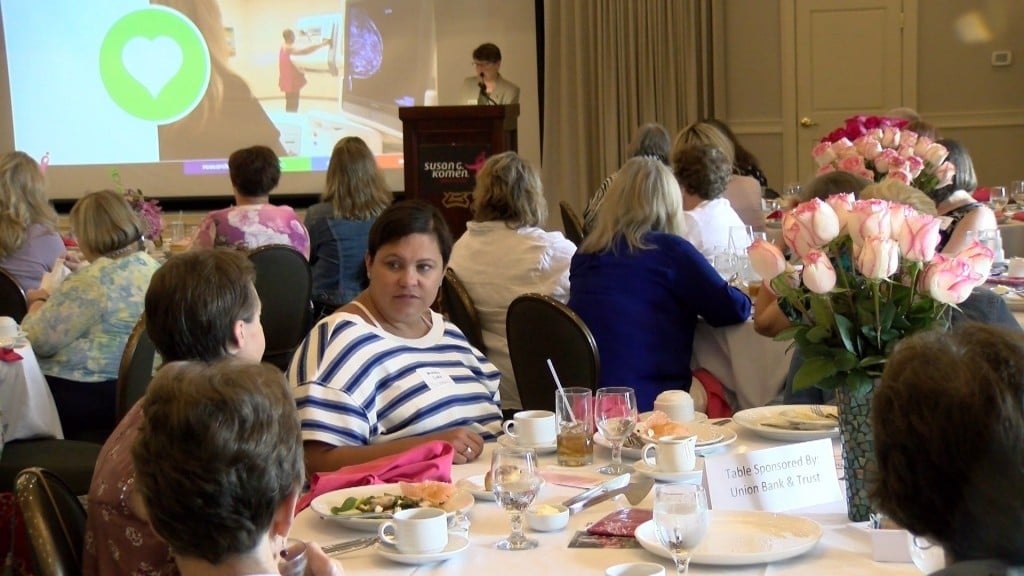 Hundreds of breast cancer survivors united together today at the Lincoln Country Club for their 10th annual Breast Cancer Survivors luncheon.
They shared stories of the battle each one has fought and the shared sense in fighting the battle of breast cancer is an emotional one.
The shared sense of them all being here today is larger.
"Most of the ladies here are breast cancer survivors. It's a chance for them to get honored for what they have went through, which is never any fun, and it's a straight sisterhood and nobody wants to be in the club, which is good," 15 year Cancer survivor Linda Gill said.
10 year Cancer survivor Joan farmer has been coming to the luncheon from the start and says it's a wonderful program to not shy away from.
"It's giving support principally to those who have just come with breast cancer," Farmer said. "And those of us that have been here longer, it's nice to know that there are so many of us around."
She says her breast cancer was more so an intrusion of time, and that the fellowship in the gathering helps them all recover from the moments they have lost.
"Shared emotion is certainly happy. I think, with some sadness too, because there are people that are not here this year because they've passed. We have a lot of work to do still with our mission and that is to reduce breast cancer deaths," 7 year cancer survivor Dawn Gonzales said.
The Susan G. Komen foundation raised 450 thousand dollars in grants this year that all go to the Nebraska breast cancer fight.
"I have 2 daughters, and the statistic that we have 1 in 8 women are gonna be diagnosed in their lifetime with breast cancer is unacceptable. Breast cancer in itself is unacceptable. I don't want my daughters, I don't want their friends, I don't want my coworkers. I don't want my sister, rest of my family to see this disease as a diagnosis on their medical report," Gonzales said.
They say that awareness and early detection are 2 of the greatest things in the fight against breast cancer.
The Susan G. Komen "More Than Pink" Nebraska walk will be on October 6th in Omaha's Baxter Arena.
You can text HOPE24 to 243725 to donate to the cause and for Susan G. Komen Great Plains.