Bryan Health staff surprise patient with parade after release
Patient spent 194 days at Bryan Health after being hospitalized for COVID-19 last December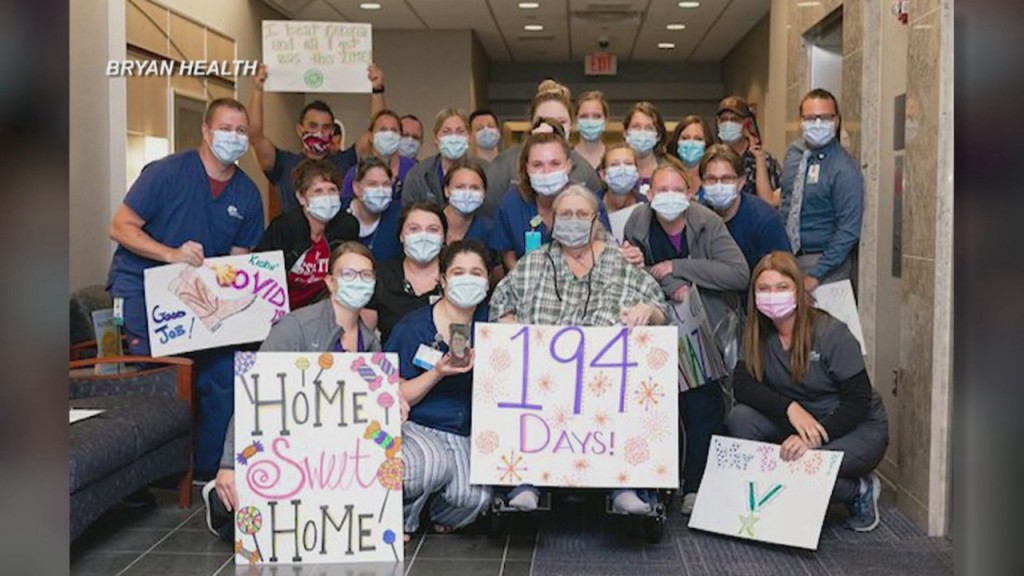 Lincoln, Neb. (KLKN) – Coronavirus patient Tamie was surprised with a parade after being released from Bryan Acute Inpatient Rehabilitation Wednesday.
Bryan staff, along with Tamie's friends and family, greeted her to celebrate her recovery.
Tamie spent 194 days at Bryan Health after she was hospitalized for COVID in December. She spent the last 44 days in rehabilitation, where she regained the ability to stand up and walk.
As noted in a Facebook post, employees at Bryan Health admired Tamie for her positive attitude and work ethic during her rehabilitation.