Burning debris pile blamed for 2-alarm fire in Lincoln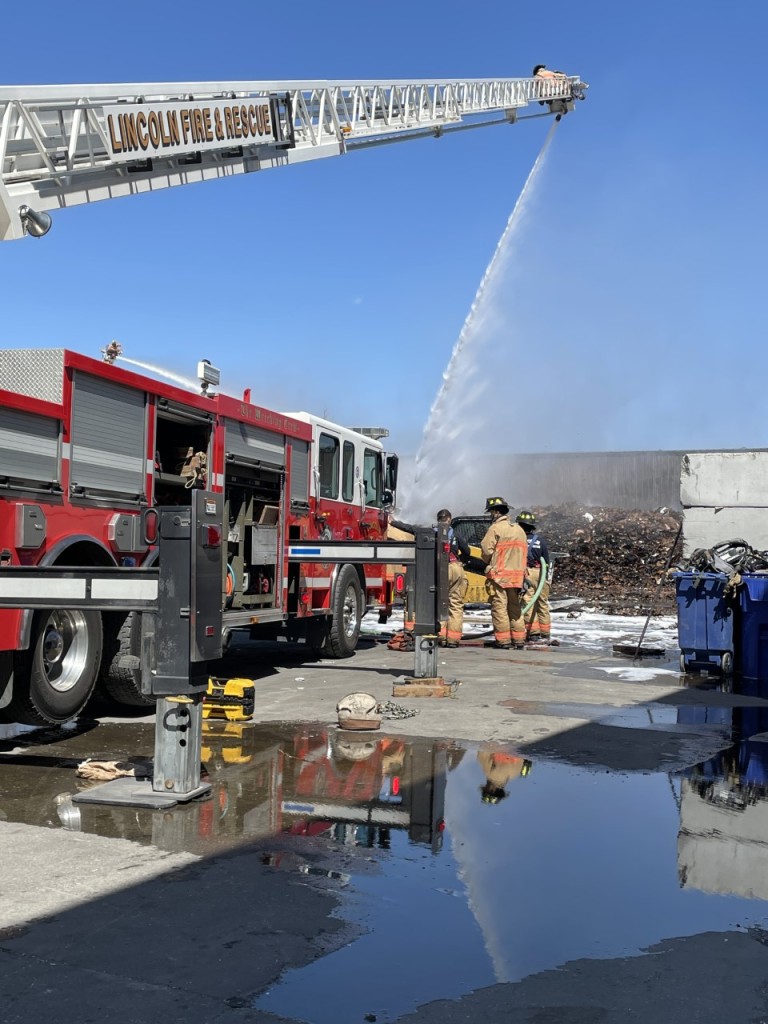 LINCOLN, Neb. (KLKN) – Lincoln Fire & Rescue responded to a report of a cardboard pile on fire around 12:35 p.m. on Monday.
Crews arrived at Green Quest Recycling to find a large amount of recycling product on fire outside of the warehouse.
After the fire was upgraded to a second alarm for additional personnel and resources, crews accessed three hydrants to pump water to the two aerial trucks.
Firefighters sprayed the debris with a foam product to extinguish and smother the fire.
The Salvation Army arrived to supply snacks for the working firefighters, who remained on scene until approximately 9:30 p.m.