Can snow and ice impact your roof?
Here are some helpful tips to keep your roof solid even after our historic snowfall.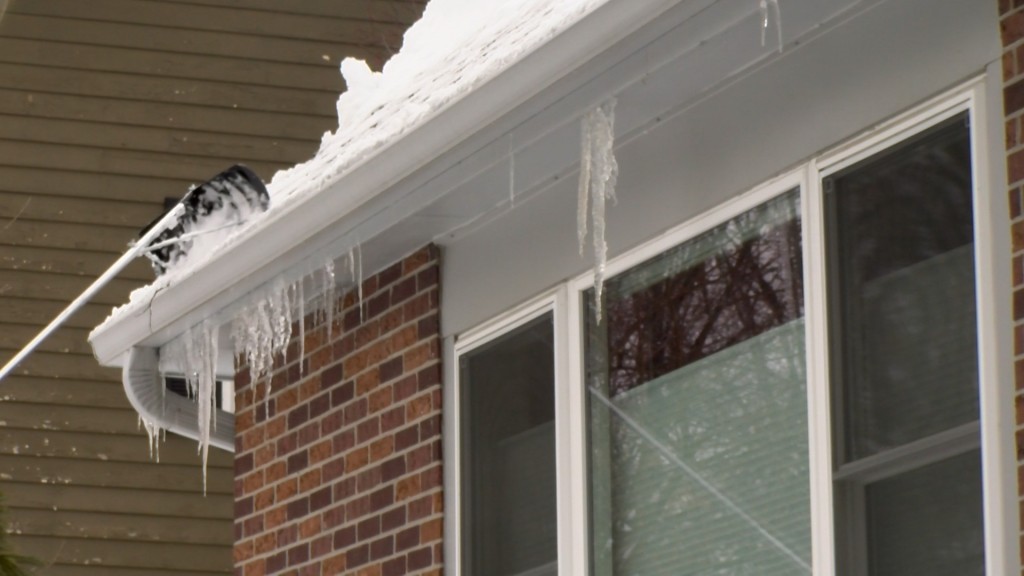 LINCOLN, Neb. (KLKN) – After a historic winter storm, some may be concerned about the inches of snow piled on their roof.
Experts say, don't worry, the snow will melt naturally, but it's important to keep an eye on the sky for too much ice.
"If the ice starts really building up above the gutter, you start seeing icicles behind the gutter or in the soffit," Adam Williams with White Castle Roofing said. "That would be the time to really start thinking about taking some of that off."
Melting and refreezing can cause severe damage to your roof, gutters and even the inside of your home. It's important to call the professionals or take a couple extra steps to keep your roof sturdy if that happens.
"Clear the big drifts and clear out the bottom two or three feet of the roof and that should help alleviate the ice buildup," Williams said.
For those who have a foot of powder on your roof, no worries, the 15 inches of snow won't hurt your shingles. If you don't feel like waiting for all of that snow to melt, there are a couple tools you can buy to speed that process up.
"It's called a Roof Rake, it's designed to have either a self extending pole or poles, you can add to it," Williams said. "You can just kind of swing up on the roof and pull the snow down."
If you're in need of a roofing company, visit White Castle Roofing.