Can you help reunite this doll found in a Lincoln snowbank with its owner?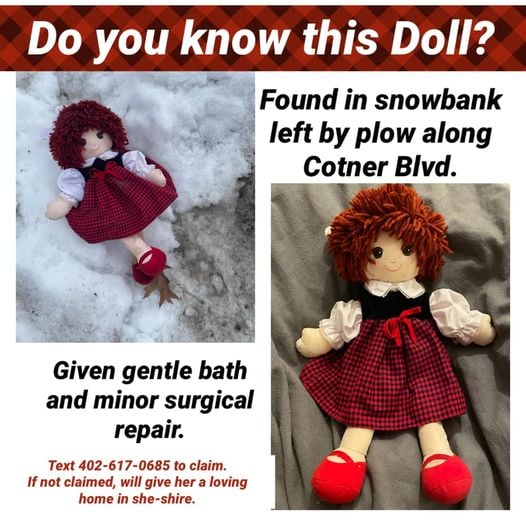 LINCOLN, Neb. (KLKN) – Somewhere out there a child might be missing a doll, misplaced during last week's historic snowstorm. She's in good hands while social media word spreads to help find the owner.
Melanie tells Channel 8 the doll was found in a snowbank left by a plow along Cotner Blvd. Melanie wants everyone to know the doll is being taken care of, got some TLC and a bath, with a few minor repairs.
If you know the owner, you can text (402)617-0685.