Candidate Profile-Max Yashirin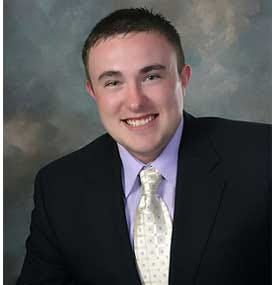 We continue our look at some of the candidates running for office in the November 4th election.
A newcomer to the political stage, Max Yashirin running in the 1st District Congressional race. Max Yashirin knows these streets pretty well, he grew up in Lincoln. A Northeast high grad.
He also knows he has a little bit of a hill to climb going up against 2 term incumbent Jeff Fortenberrry. But he hopes he has the chance to make some changes in Washington, and it starts with the economy.
He said he would have voted against the 700 billion dollar financial bailout plan. Yashirin joined the United States Marine Corps after high school and in 2004, he was deployed to Iraq. He says he saw firsthand the financial mismanagement and waste of American's tax dollars.
He says we lost our focus when we went to Iraq and more emphasis should have been put on the Taliban and Osama Bin Laden. Yashirin said, "I think it's time to pull back from Iraq in a responsible manner and bring them home, especially with the economy the way it is and refocus on Afghanistan where it should have been all along.
When it comes to the healthcare situation, Yashirin says we need to re-establish priorities, like making sure all children have coverage, but he knows there is no easy fix.
Same thing with the energy crisis. You can't wave a magic wand and have it disappear. He says, "It's not going to be one thing to solve our energy crisis and get us off the dependence of foreign oil. Look at switchgrass, methane, wind farms and we are going to have to drill. Absolutely, all those things together will reduce our dependence on oil.
Max Yashirin knows he's young and doesn't have much experience. But as he hits the pavement, he tells voters, he can bring a lot to the table. "I don't have degrees from Yale or Harvard but I do have a UNL degree in International Business with emphasis on Economics. I can bring to this an open mind that I grew up in Nebraska and common sense to serve Nebraska families in the future."
You can learn more about Max Yashirin on his website, www.maxforcongress.com