Candlelight vigil held for crash victim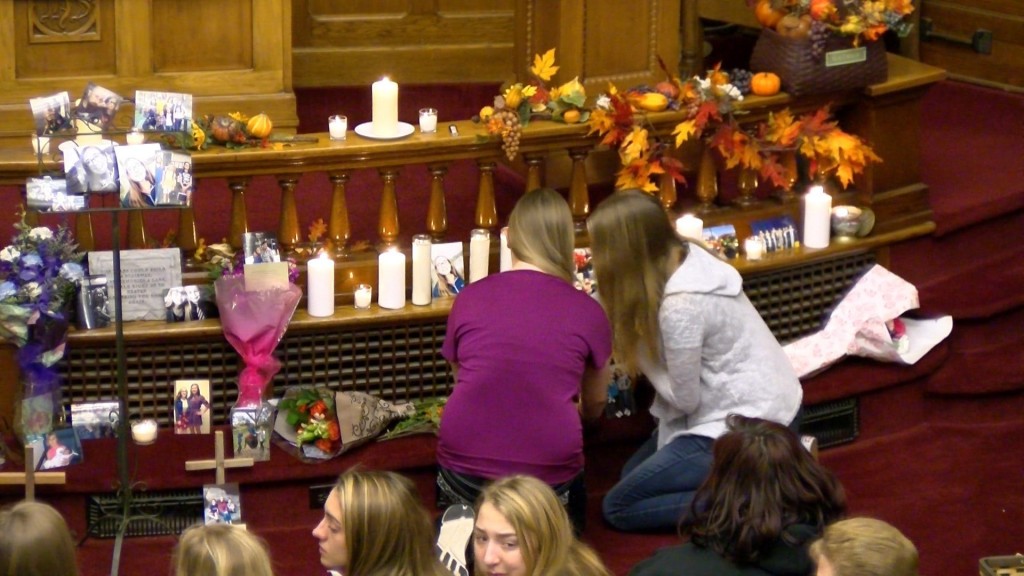 "She was just so loved so much and it's not fair that she's gone."
The small town of Tecumseh gathered together Monday night to remember 15-year-old Chloe Curry, who lost her life in a car crash.
They held a vigil at the United Methodist Church. Pictures, flowers and candles were just a few things the community brought in.
"If you were down she would make you laugh, ask whats wrong, try to make you laugh, try to comfort you and talk about something totally random so you wouldn't even think about it anymore," said Erika Cruz, Chloe's friend.
Many students were able to speak at the vigil about the memories they have with Chloe and what they will miss most.
"I always sat at the same table as her in Spanish and she just made the class more enjoyable, she made it more fun and she helped you out if you ever needed help or even just someone to talk too," said Hailey Clark, Chloe's friend.
Chloe's friends told me she will never be forgotten because they won't stop talking about the moments they enjoyed with her and her infectious personality.
"Her smile, that is just something that I have been thinking about all day, her smile, it was so sweet," said Cruz.
The Auburn community is collecting donations. You can drop them off at Bowldog Bowling Alley or Merz Ink, both are located in Auburn. Friends have also started a gofundme page that's already beat its fundraising goal: https://www.gofundme.com/fjatq8-curry-family