Capital Cigar Lounge hosts former NFL running back Steven Jackson
The lounge near Old Cheney hosted an NFL Draft watch party on Thursday night.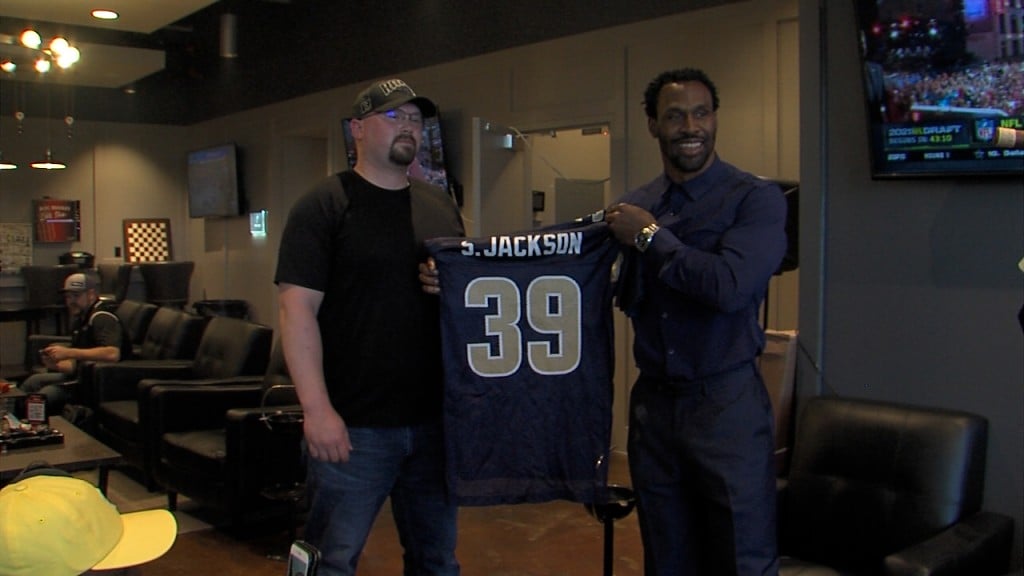 LINCOLN, Neb. (KLKN) – The most anticipated night in sports kicked-off on Thursday night. The first round of the 2021 NFL draft took place, and football fans in Lincoln had to celebrate. Capital Cigar Lounge hosted a watch party.
"You know we wanted to do something for the community to make it really fun," Capital Cigar Lounge CEO Tony Goins said. "This was it right here at the Capitol Cigar Lounge."
The night featured special guests as well. Former NFL running back Steven Jackson and Nebraska football defensive backs coach Travis Fisher were in attendance.
"I still remember it like it was yesterday," Fisher said. "For these guys who get drafted here today, tonight and this weekend, they'll remember it for the rest of their lives," Fisher said.
Jackson and Fisher know first-hand what it takes to get to the next level. They were teammates during their time playing for the Rams. Jackson was a first-round pick in the 2004 draft, and Fisher went in the second round during the 2002 draft. Jackson also holds the franchise record for most rushing yards.
"It can be discouraging on draft day because you have high expectations of yourself, but these gentleman are at a point in their life where they understand how to overcome," Jackson said.
Huskers Brenden Jaimes, Matt Farniok, Dicaprio Bootle, Jack Stoll and Dedrick Mills are all anxiously waiting for their names to be called.
"It couldn't be a more exciting day for them as well as Husker nation," Fisher said. "Those guys get a chance to be remembered here and also represent at the next level."
Fisher said he's excited to get fans back in the stadium for the spring game on May 1.