Capital Humane Society in need of donations 
The shelter says they're running low on canned food and in need of your help to restock their supply.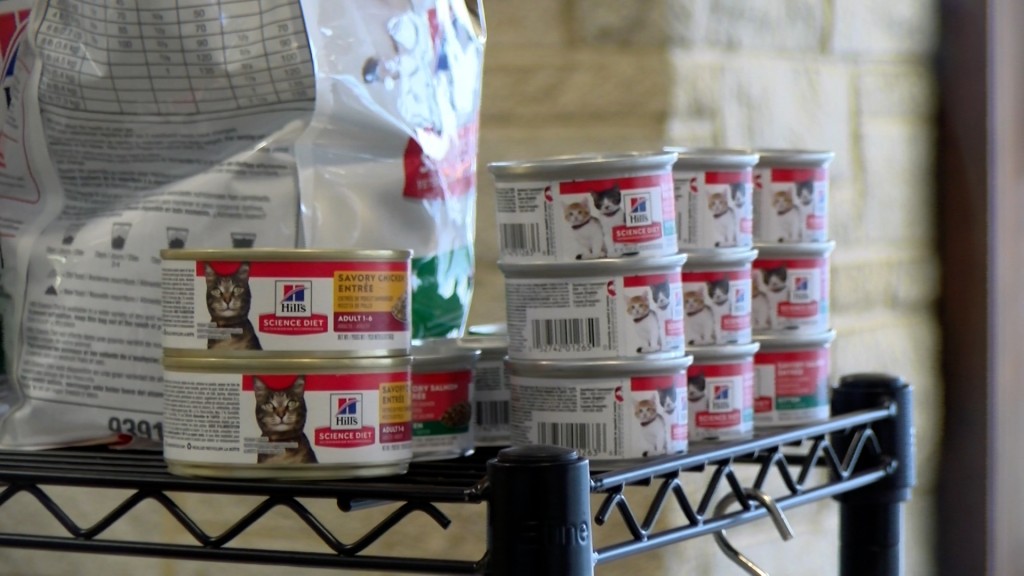 LINCOLN, Neb. (KLKN) – The Capital Humane Society needs your help. They're in need of donations to get through what they call, 'Kitten Season.'
"Items that we particularly need right now are cans of kitten food, cans of cat food and also cans of replacement milk," Shannon Martin-Roebuck, the Executive Director of the Humane Society said.
As the shelter enters kitten season, they'll have more babies who have been orphaned and they'll need these items to live healthy and strong. Although they need extra help with kittens, they also need donations for other animals, too.
"Canned food is also specifically needed because it is higher in protein and moisture and has an appealing smell to help mask medicines or entice a stressed animal to eat," Martin-Roebuck said. "It is also good for animals who may suffer from gum issues."
The animals at Capital Humane Society eat 'Hill's Science Diet' foods, so if you're able to donate, the staff would be grateful. But they're also asking for any type of donation you can give, whether it be food, toys or financial help for the animals.
If you would like to donate to the Capital Humane Society, you can bring any of these items to either of their facilities or you can order them on Amazon. The Humane Society's website is linked to their Amazon wish list.
The Capital Humane Society helps over 6,000 animals each year, so lets help them continue that in 2021.