Car and Semi-truck crash on Highway 77: One sent to hospital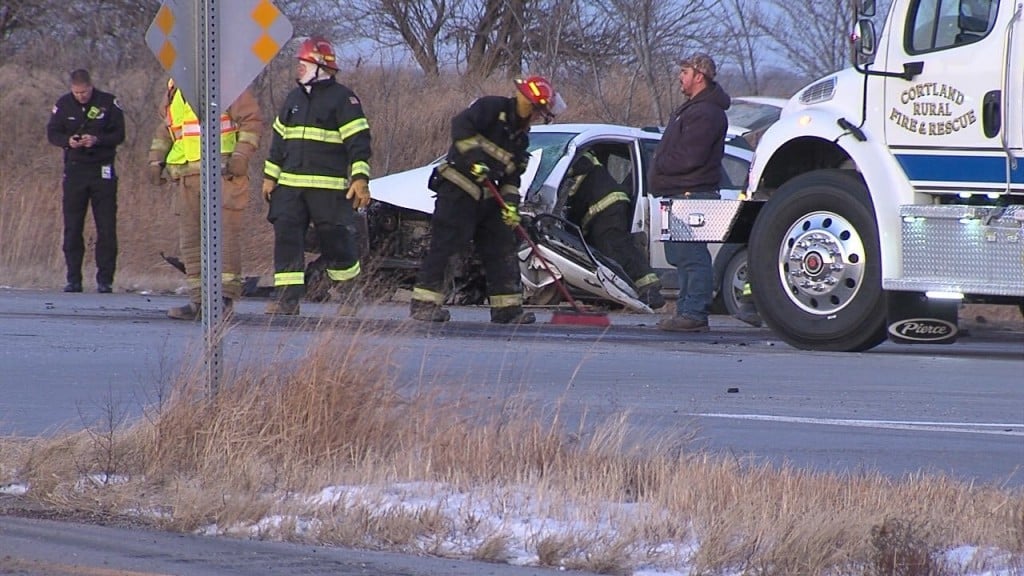 Multiple crews were called to a two-vehicle accident on Highway 77 Monday afternoon.
A northbound car struck a semi-truck turning onto the roadway. The sheriff's office said the car tried to take evasive measures but couldn't entirely avoid the car.
"When we arrived here there was a party not really trapped but we had to use special equipment to get them out," said Sgt. Scott Gaston.
Sgt. Gaston said the safety features of the car helped prevent further injury to the driver.
There was one person that had to be extricated from the car. They were transported to Bryan Medical Center West Campus with non-life threatening injuries.
The driver of the semi was speaking with officials on the scene to try and identify how the crash happened.
The highway was down to single lane traffic in both directions for nearly an hour. Within two hours the roadway was back open.
Lincoln Fire and Rescue, Cortland Fire Department, Hallam Fire and Rescue and members of the Lancaster County Sheriff's Office responded to the accident.