Car break-ins occur at a Lincoln middle school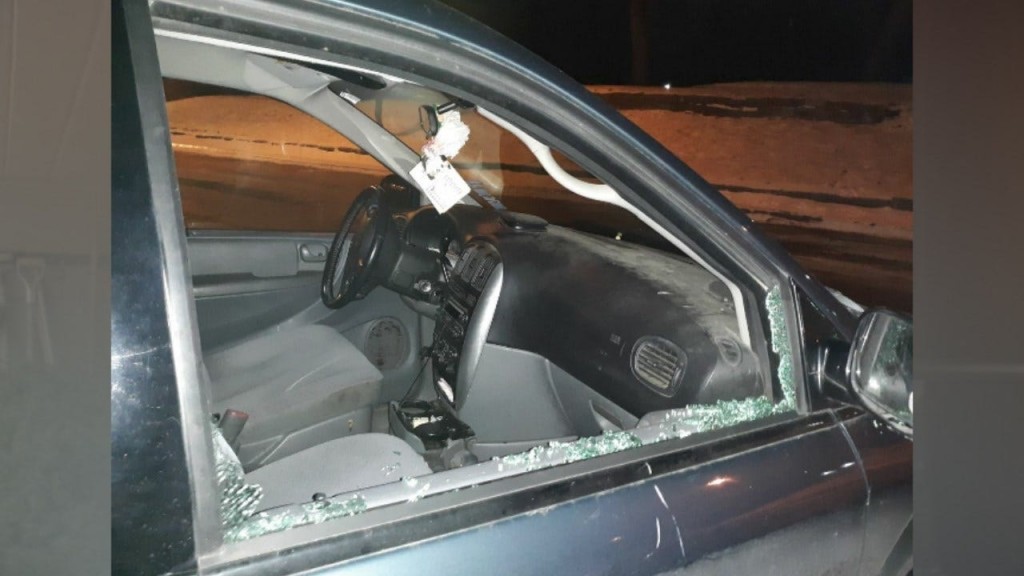 On Tuesday, a group of people at Park Middle School walked out to their vehicles to find broken windows and some stolen items.
"I walked around and there were lots of cars in the parking lot and I walked around to the side of my car and there it was glass everywhere," said Erica Birky Rios, a Lincoln Literacy teacher.
Teachers and parents were alarmed to find out cars had been vandalized.
Lincoln Police report that a man broke into four cars on Tuesday around 5:45 p.m. and stole a wallet and a purse from two of those vehicles.
"One of those vehicles that only had a broken window," said Officer Erin Spilker. "The back window was shot several times with a BB gun and the officer recognized it as a BB gun. But it's kind of alarming being that this is in a school parking lot."
Rios adds this break-in is untimely after her mother was recently diagnosed with cancer on Monday.
"It's just tough times already so to have that happen," said Rios. "I just try to not let it push me over the edge and just keep cool but it's been tough cause I really don't have the time right now to deal with a lot of extra things."
Officer Spilker says Walmart has footage of a male suspect scanning eight credit cards before the one stolen from Park Middle worked. It could be related to other vehicle break-ins in the area.
"Interestingly enough when the video was reviewed, officers were able to see that the individual ran eight different cards before one went through. It was a total of $500 in charge on the victim's account."
If you have any further information contact Lincoln Police.