Car crashes into mountain lion along Nebraska road
Local Sheriff says it's the first time he's encountered anything of the sort in his 40 year career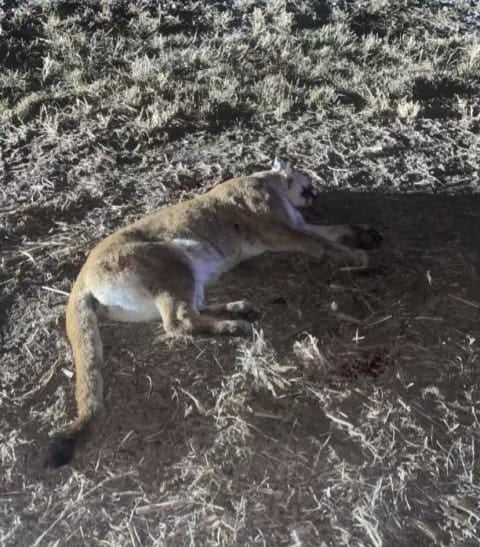 WASHINGTON COUNTY, Neb. (KLKN) — A car hit and killed a mountain lion according to multiple social media posts by the Washington County Sheriff's office yesterday.
Sheriff Mike Robinson tweeted this happened around County Road 15 & 26, northeast of Arlington.
He says this is the first time he's seen anything like this in his career that spans four decades.
Nebraska Game and Parks was called in to collect the lion's remains.
This isn't the first time a mountain lion has been sighted in Nebraska in recent weeks.
On December 9th a trail camera captured photos of one in a field just east of Lincoln, near Highway 34 and the MoPac trail.
State officials say young mountain lions are typically just passing through Nebraska, hoping to find some new territory.