Casey's manager assaulted, robbed in parking lot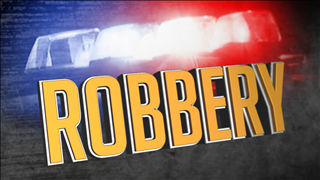 Posted By: Bayley Bischof
bbischof@klkntv.com
Lincoln police reported the manager of the Casey's General Store at 33rd & Holdrege was assaulted and robbed while leaving the gas station Monday afternoon.
The 54-year-old victim said she was in the parking lot when a black male approached her and pushed her to the ground. When she tried to get up he pushed her again, and kicked her twice.
He then stole her purse and ran away.
Her purse had $300 of her own money and two Pinnacle Bank money bags from the store with an unknown amount of money inside.
A witness and the victim described the suspect as a skinny black male between the ages of 20-25, weighing 150 pounds, with medium-length hair and hair on his chin. He was wearing a white ball cap and a dark blue shirt.
If you know anything about this crime call police at 402-441-6000.