CAUGHT ON CAM: Man drives through Maryland police department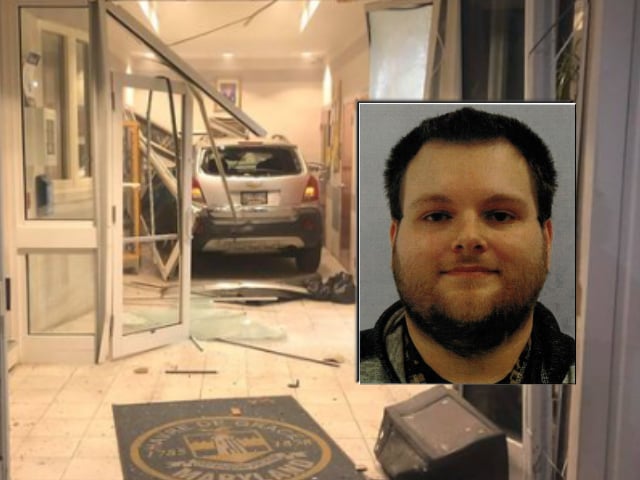 HAVRE DE GRACE, Md. (KLKN) — A man crashed through a Maryland police department after threatening to kill a police officer.
Sunday night, 24-year-old Timothy Kahl called the police department to tell them that he was on his way there to kill a police officer.
Officers responded to Kahl's residence and found him driving erratically. They say he struck several parked cars and tried to run the officers over several times before fleeing the area.
Unbeknownst to the officers, Kahl was heading right to the local police department where he stuck another parked car before driving through the front doors into the lobby.
After the wreck, he walked back out the front doors and tried to attack officers. Kahl was tased, arrested, and taken to a local hospital.
No officers or staff members were injured during the crash. It is unclear how much property damage was caused.
Kahl is charged with 2 counts of Attempted 1st-degree murder, 2 counts of Assault in the 1st-degree, Reckless Endangerment, 3 counts of Malicious Destruction of Property.