CAUGHT ON CAMERA: Semi slips on icy roads and hits cruiser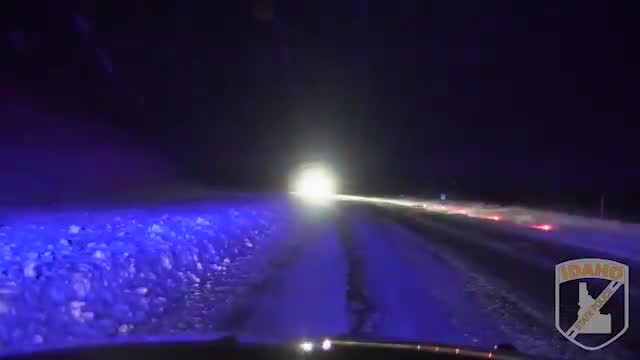 CLARK COUNTY, Idaho (KLKN) – An Idaho state trooper lived to tell the tale of the day a semi-truck slide right into his cruiser and then took off.
Dashcam video shows the semi approaching in the dark, and at first, everything seems normal. Quickly you see the semi jackknifed and hit the cruiser.
The Trooper was outside of his vehicle at the time of the accident and wasn't hurt, but did say the semi didn't stop. It just kept going. It was found miles away in Montana, where the driver was ticketed for Driving Too Fast for Conditions and Leaving the Scene of a Crash.