CAUGHT ON TAPE: Bull busts through barriers into crowd
Nobody was hurt, but it sure looked scary!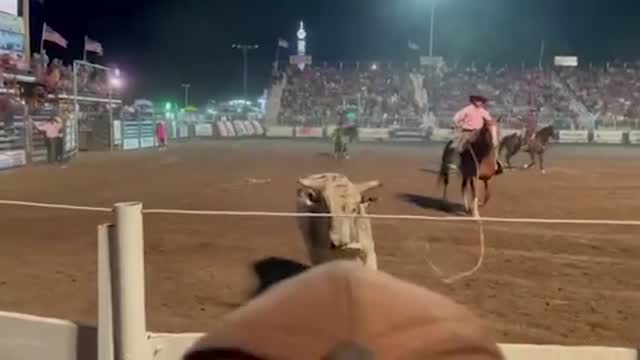 PRESTON, Idaho (KLKN) – Instead of taking the bull by the horns, the bull took the crowd by surprise.
Robert, Charri, and their family were recording a bull in the ring when the angry fella jumped right into the crowd. This was at the rodeo in Preston, Idaho.
The 2,000-pound bull had already bucked its cowboy and then refused to go back in the chute. He trotted around the ring for a while, then made a beeline for the crowd.
Nobody was hurt.