CAUGHT ON TAPE: Fire burns Lincoln pizzeria in strip mall
Crowds watched as firefighters battled to keep the blaze from spreading.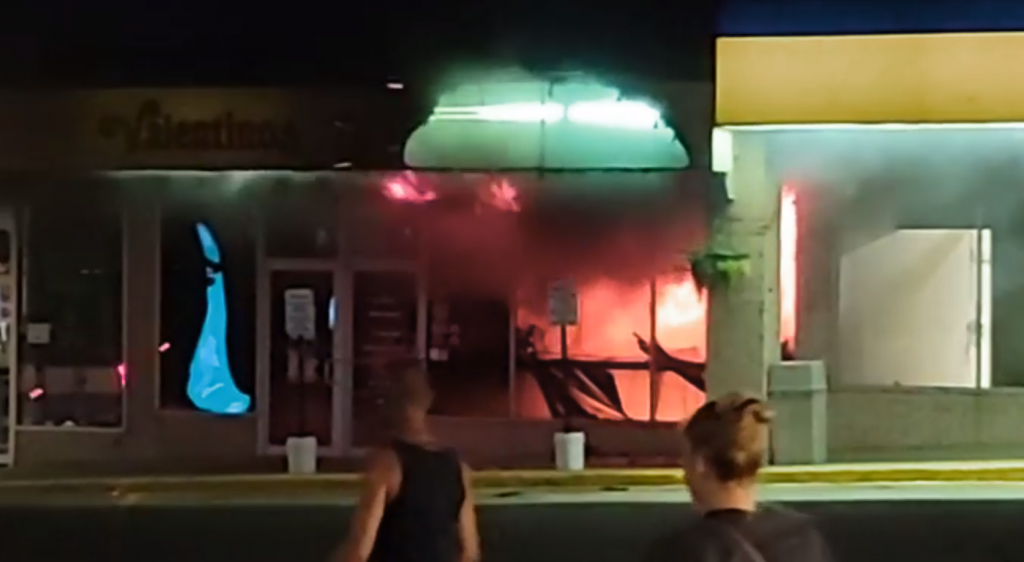 LINCOLN, Neb. (KLKN) – Crowds watched as a Valentino's pizza restaurant burned overnight Thursday.
Valentino's pizza, 904 N 70th St., was engulfed in smoke around 11 o'clock Wednesday night. Lincoln Fire and Rescue (LFR) was called to the area on a fully involved two-alarm fire. LFR was able to quickly extinguish the flames and contain any damage to the pizza restaurant.
The damage is estimated to be around 400,000 dollars. No injuries were reported and the cause of the fire is still under investigation.
The Lincoln-Lancaster County Health Department will be on the scene Thursday morning to evaluate the smoke damage in three other food establishments located near this Valentino's
We have exclusive video inside the burned out building.
This is the scene from inside the Valentino's off of 70th and Vine. Lincoln Fire and Rescue crews were called out to the pizza shop to respond to a two-alarm fire just after 11:30 p.m. last night. Inside, you can see broken glass and ash. There is still a strong smell of smoke. pic.twitter.com/2pXeZCHzAs

— Yousef Nasser (@YousefKLKN) September 3, 2020
The fire was caught on tape by Manuel de la Torre, who shared this video with Eyewitness News 8. This is the Valentino's location at 70th and Vine.
Lincoln Fire and Rescue worked to keep the fire from spreading to the businesses attached.