CDC reports at least 10 cases and counting of Monkeypox in Nebraska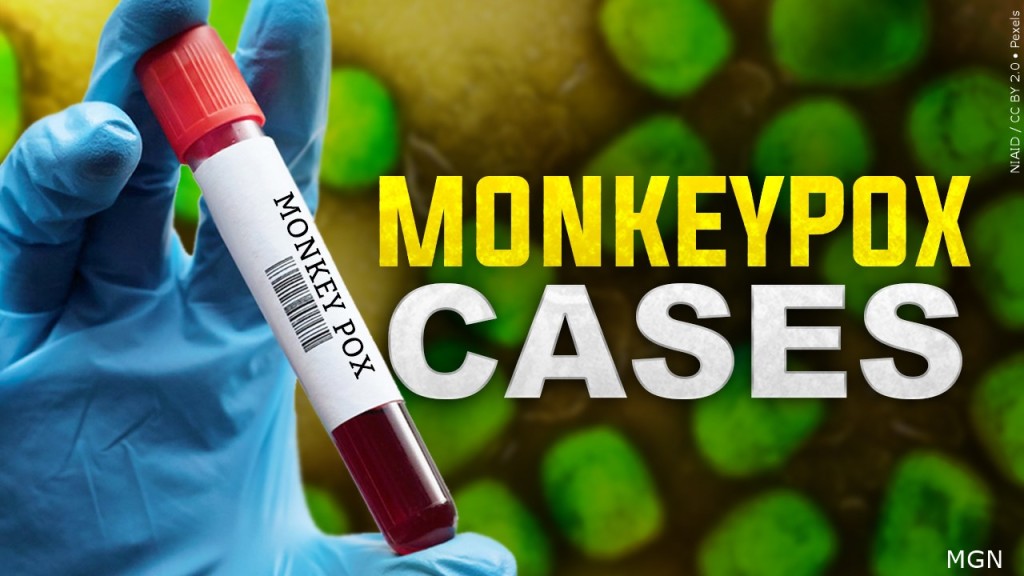 LINCOLN, Neb. (KLKN)- The CDC has reported 10 monkeypox cases with several confirmed in Douglas County and at least one in Lancaster County.
The first reported case of monkeypox in Lancaster county was a little over a month ago, and now doctors are chiming in on preventing the spread of this infectious disease.
Bryan Health's infectious disease doctor, Daniel Smith, says avoiding "intimate" contact between affected individuals is key.
"Preventing the close skin-to-skin contact of the vesicles are pustules with monkeypox, and so if you avoid that intimate skin-to-skin contact, you can help stop the spread," he said.
CHI Health's Cheif of Infectious Disease, Dr. Renuga Vivekanandan says "monkeypox virus started early in May, but now there are more cases in the United States as well as globally."
As of Monday morning the U.S. is reporting more than 5,100 infections nationwide.
Vaccinations are limited everywhere, including Nebraska, as they're only being given to "high risk" individuals, according to Dr. Smith.
"If you've come in contact with somebody with monkeypox, you are eligible to get the vaccine," he said. "Ideally, it's within four days to help prevent you from developing the symptoms."
The virus isn't known to spread as quickly as Covid-19, but if you suspect you've been in contact with someone, quick action could prevent a potential outbreak.
"If you have symptoms, rashes that you cannot explain if you're concerned make sure you contact your primary care provider or the health department so that you're able to be tested," says Dr. Vivekanandan.
To learn more information on the virus, reported cases, and symptoms head to CDC.gov/poxvirus.