Celebration of life held for Larry Frost
Many showed up Monday afternoon in showing their support for the Frost family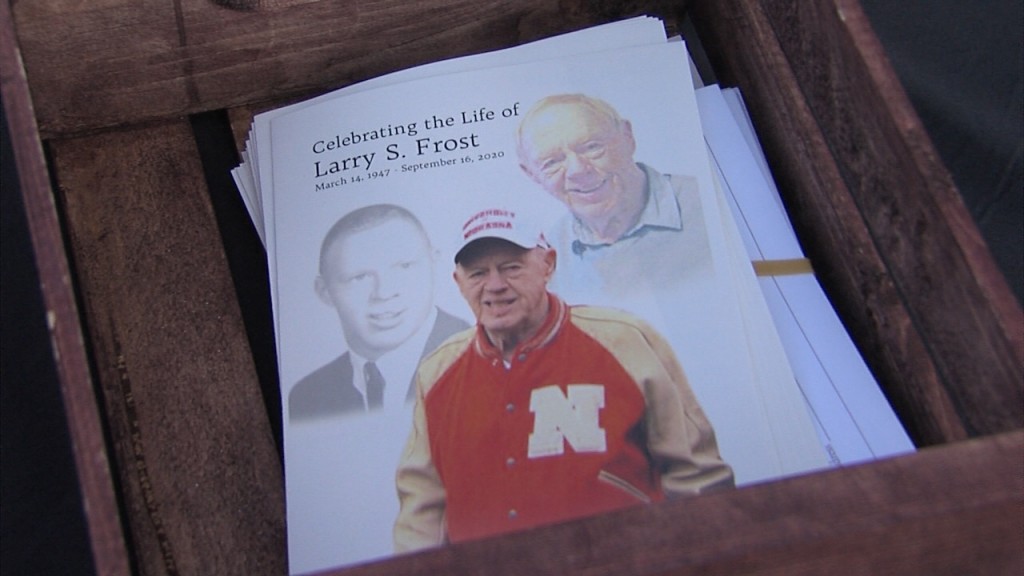 LINCOLN, Neb. (KLKN)- Monday afternoon many gathered to remember the life of Larry Frost.
A father, grandfather, mentor, coach, teacher, and many others. He wore a lot of hats.
But many would say he was proud to have many different caps. A football player for many of his early years in life, he found a permanent home in Nebraska.
As a Cornhusker, he left his mark on a decorated program.
Larry past away Wednesday, September 16th at home with his family by his side.
The celebration of life was open to the public. Those who planned attending were asked to wear their game day attire.
To no surprise, the Husker faithful didn't disappoint. Jersey's, Letterman jackets, Bugeater retro shirts and number 28's were just a glimpse of the crowd.