Ceremony honors people killed in Superior, Nebraska workplace shooting one year later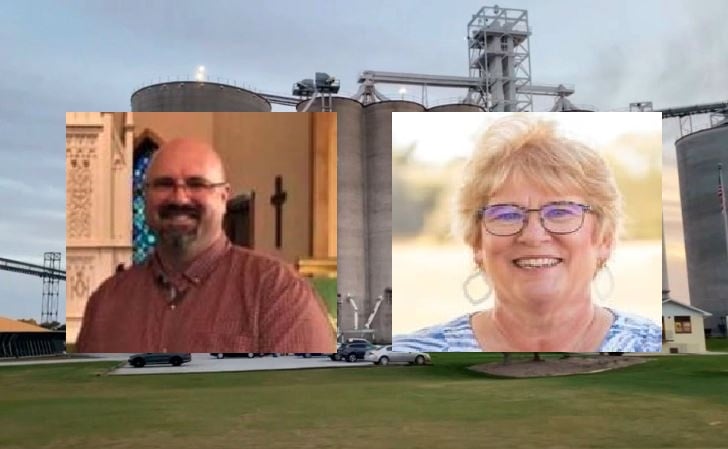 LINCOLN, Neb. (KLKN) — Friday marks one year since a small Nebraska city made international headlines for a deadly workplace shooting.
Nebraska State Patrol says the gunman killed two people at a grain facility in Superior, before he was stopped by an armed employee.
Now the victims are set to be honored during a dedication ceremony.
Senseless gun violence claimed Sandra Nelson and Darin Koepke on October 21, 2021.
Darin's wife tells Channel 8 the community is "vigilant in wanting others to see that good can come from evil."
A memorial garden has been under construction at Superior's Lincoln Park, in memory of Darin and Sandra.
Authorities say Max Hoskinson shot both of them after he was fired from the Agrex grain facility earlier that day.
A third victim was also injured before one of the employees returned fire.
Hoskinson was taken to a hospital where he later died.  NSP says the entire attack lasted 20 seconds.
We're told the "Garden of Peace" that's being unveiled Friday will include trees, a stream, and benches for people to sit and reflect.
The ceremony is set to begin at 4 p.m.