Christmas tree drop-off sites now open around Lincoln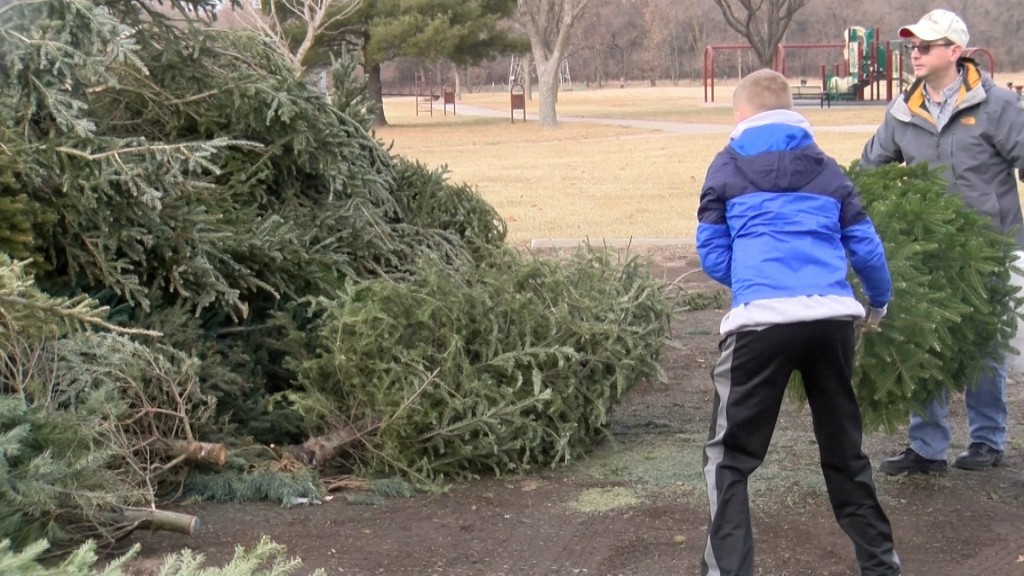 Now that Christmas day is over, Lincoln residents might be wondering what do to with their trees. Due to the high demand, the City has provided six different drop-off sites for locals.
The drop off sites will be open through Tuesday, January 21st.
All decorations such has tinsel, lights, skirts, disposal bags, and stands must be removed from the trees before they are tossed in the pile.
One Lincoln man says its become somewhat of a father–son family tradition.
"It's usually pretty chaotic," Jason Dillon, a Lincoln resident said. "We pull the ornaments and the lights off the tree, pack that stuff all away, and then we wrap it all up and drag it through the house and throw it in the truck."
"We drop it off and then people take it to the lumber yard, and then they turn it into lumber," Micheal Dillon, Jason's son, said.
Boy Scout Troop 8 offers a service to pick up the trees and transport them to the drop-off site for those who are unable to drop off their trees themselves. Pick up dates for this service are December 28, 29, and January 1, 4, 5 and 11.
Although the Boy Scouts Pick-Up service is free, donations are greatly appreciated. Residents are asked to leave their trees on their lawn by 9 a.m.
Drop-Off sites are located below:
1.) Ballard Park, 3901 North 66th Street
2.) Holmes Lake Park, South 70th and Normal streets, parking lot west of north softball field
3.)Oak Lake Park, three blocks south of Cornhusker on North First Street
4.)Tierra Park, South 29th Street and Tierra Drive
5.) Seng Park at University Place, North 50th and Garland streets
6.)Woods Park, South 31st and "J" streets, southeast corner of the parking lot