Citizens, Police, officials at odds over Police Oversight Act
A legislative bill to create citizen police oversight panels, had people at odds in a public hearing today.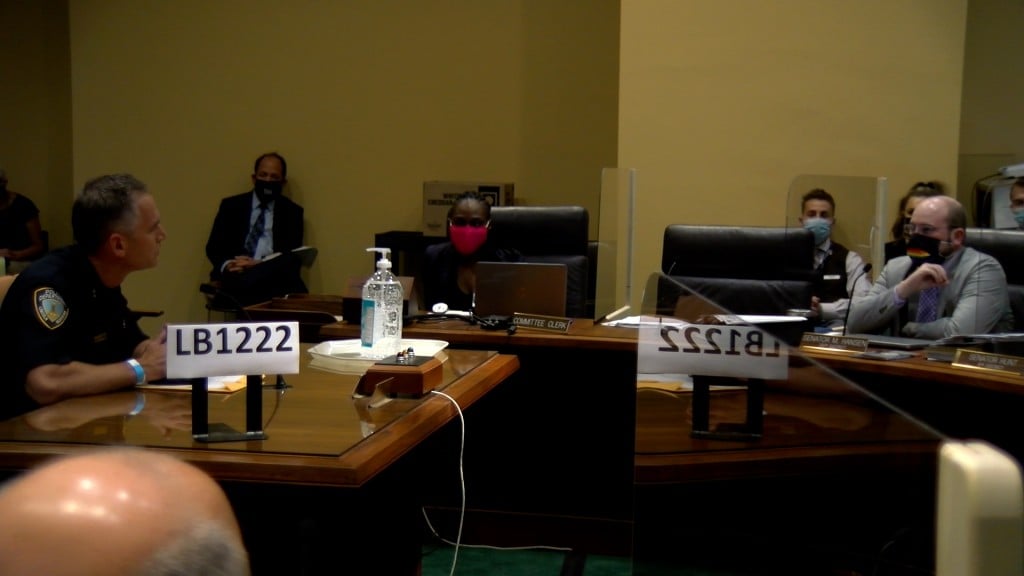 A public hearing was held on Friday afternoon at the Capitol, bringing people, city officials, and officers to disagree. The topic? A citizen oversight panel for cops.
LB 1222 is a bill to create citizen police oversight panels, but some were for it.
"Police accountability is needed," said Terrell McKinney. "Our state cannot sit on the sidelines while our country burns and does nothing setting a precedent. Yes, time is limited in this session but as a Black man in America, my time has always been limited."
Some were against the Municipal Police Oversight Act.
"There's too much involved in it for it to be effectively put together and do justice for the state of Nebraska," said Robert Klotz. "I'd rather see that the cities be left to do things their own way."
The police oversight bill would require cities of a certain size to have citizen panels investigate complaints regarding local law enforcement. Because of COVID-19, seats were wiped between each speaker, and time was limited to 3 minutes.
"I honestly believe that if we want a community that is able to trust the police department, then we need the community to have a say in how they protect us," said Bianca Swift. " I can see no negative effect of this bill. No one is harmed by more oversight. If anything, I think this would remove the animosity that has been building towards police officers."
Lincoln Police Chief Jeffery Bliemeister says although the bill has good intentions to improve police accountability, it has problems and adds the Lincoln Police Department is against it.
"However, the bill has several critical flaws, including the disregard for existing local oversight, threats to the integrity of ongoing investigations, the expense, and unfunded mandates and the lack of evidence supporting the ethics of such a measure," said Bliemeister.
Omaha Mayor Jean Stothert said she is implementing changes already and the bill is not needed.
"We have already announced some of the initial actions," said Stothert. "To revise police department policies, require additional training, and strengthen our process for citizen complaints. We do not believe the Municipal Police Oversight Act is a meaningful change."
Still, some citizens for it, say the bill is a start but not enough, as more has to be done to protect communities. The bill has to pass out of the hearing process to even be heard on the legislative floor.