City crews to begin treating roads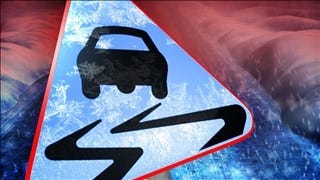 Due to possible snow this weekend, at 12:01 a.m. Saturday, 15 crews will begin applying anti-ice brine to arterial streets and bus routes.
Street and weather conditions will be monitored throughout the weekend and resources will be deployed as necessary.
Additional information is available on the City website at snow.lincoln.ne.gov.
For more information, call the Traffic Management Center at 402-441-7644.