City may be changing when it plows residential areas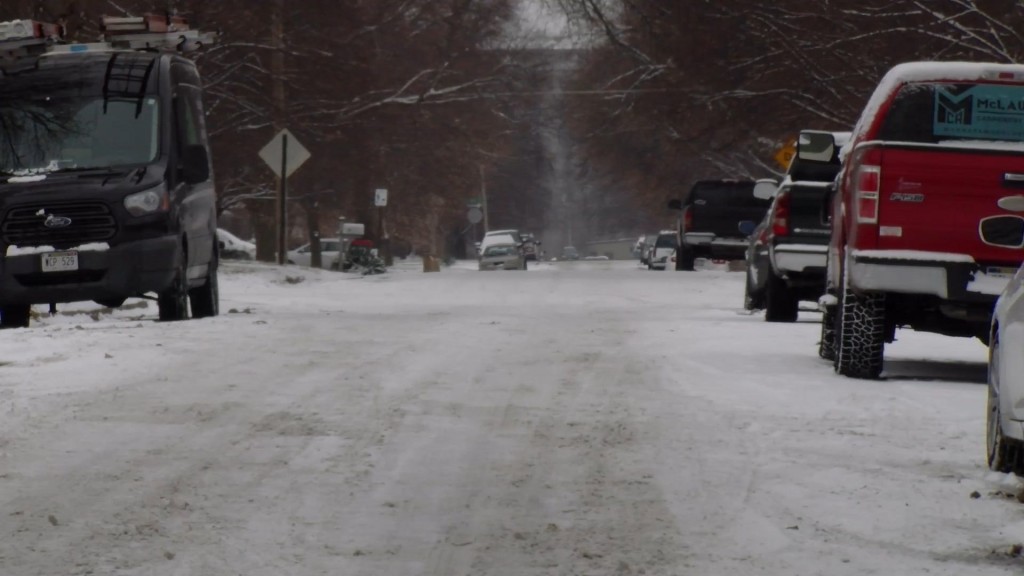 Lincoln drivers may have noticed City plows hitting the streets overnight and into Monday morning, clearing major roads of snow. But many side streets and residential areas remain packed with snow.
According to the City's Winter Operations Plan, residential streets are only plowed by City crews when snow accumulation averages four inches or more.
Transportation and Utilities monitors snowfall recordings at 12 sites across the City to determine whether the average snowfall was four inches or more.
The City also considers a number of other factors when determining when to dedicate additional resources to plowing residential streets, including: how long a snow event lasts, the rate of snowfall, the temperature before and after, and to what extent residential streets have compacted snow.
Tim Byrne with Lincoln Transportation and Utilities told Channel 8 Eyewitness News the City may be moving away from the current rule to an "as needed basis" decided by City personnel.
Byrne says a Community Task Force organized last spring suggested changing the current rule. While the current policy is still in effect, he said recommendations from that group may be incorporated this winter.
Kris Dierking says she was surprised to learn the City didn't automatically remove snow in residential areas.
"I know they're really busy just like everyone else, but its part of their job," she said. "They should, you know, come through and do what were doing in our own driveways and sidewalks to protect everyone that's out walking and we need to protect everyone that's out driving."
Dierking said even though the Sunday snowfall didn't amount to a whole lot, it becomes a bigger problem the longer it sticks around.
"I mean it's only two-and-a-half inches but it's still all getting packed down and with the cold weather its going to stay like that so its going to make it even more difficult for people to get around," she said.
You can find more information about the City's Winter Operations Plan here: FAQ.