City officials give update on Lincoln's water supply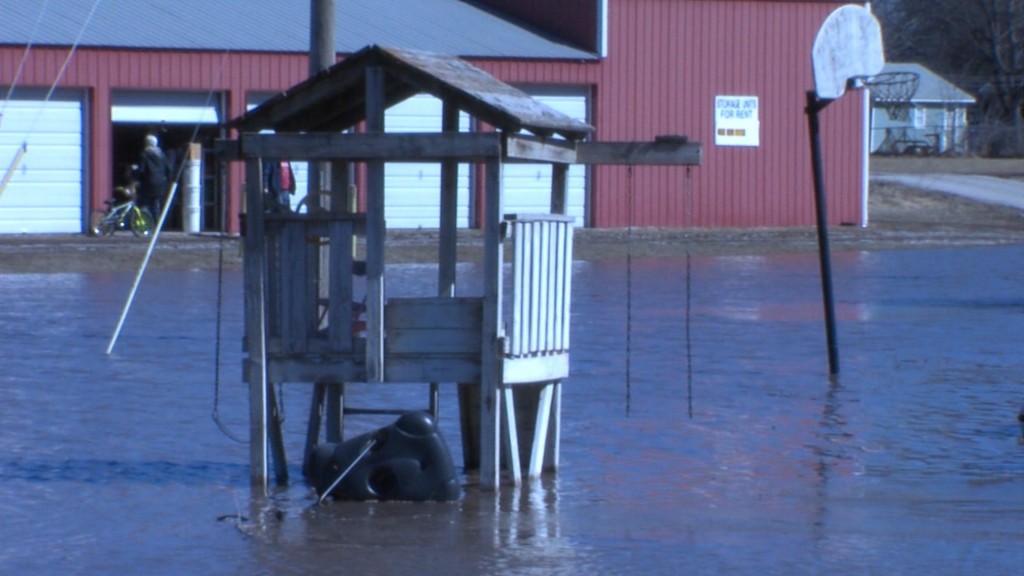 Lincoln city officials say they've been receiving a lot of calls about water supply and water quality.
So they took the opportunity today to set the record straight on the subject during a press conference Saturday afternoon.
With the Platte River continuing to rise near Ashland, crews were up at 7 am on Saturday, filling up sandbags to help stop erosion close to three of the 44 water wells used by the city.
In a press conference on Saturday, city officials said they have been receiving a lot of calls from concerned citizens who heard that the water quality or supply in Lincoln may be in jeopardy.
The city says that is not the case.
"All of Lincoln's local reservoirs are full. We have 100 million gallons of water supply within city limits and we have 10 million gallons in reserve in Ashland," said Miki Esposito, Director, Lincoln Transportation and Utilities Department.
"It's important for our citizens to know, that our drinking water is safe," said Esposito.
On Friday, Lincoln mayor Chris Beutler signed an emergency order furthering safeguards on water wells in Ashland.
The city says three of them are isolated, stuck on an island in the Platte River.
Action was taken today to make sure the wells stayed secure during this historic flooding.
"The Platte River was rising, it had reached levels of 24 feet. That's unprecedented. We've never seen, as far as we know of, it reaching levels that high," said Donna Garden, Assistant Director of Utilities.
The city says 40 vertical wells are all operating very well at the moment and they are confident that the three cut off wells will be okay.
They are just waiting for the Platte Rivers water level to go down.
"We now are starting to see some downward trends in the river, we are seeing gauges at North Bend come down so hopefully we have seen the crest and that will affect the Platte River coming down and bringing down some of that water," said Garden.
The city thanked the Nebraska National Guard for their help on Saturday.
Helicopters used slings to lift 1,500 pound sand bags, hauling them out to the island where the three water wells are.
400 bags were deployed today alone.
Crews will continue monitoring water levels on the Platte River over the next few days.
If you want to stay up to date on the latest flooding information from the city
There's a website you can use to check in on what's going on.
Just head to water.lincoln.ne.gov/flood.