City Unveils Design For Arena Pedestrian Bridge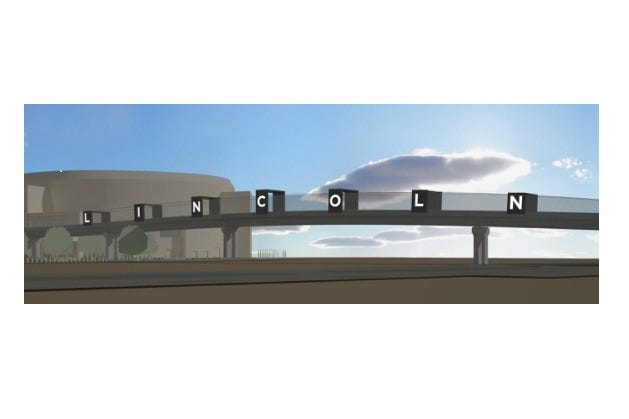 By: Rachael Witter
rwitter@klkntv.com
One more piece of the new Haymarket district could serve as an icon for the city. This pedestrian bridge that will be built on the northwest side of the arena will be what the mayor calls a "generational bridge".
"it will also be a bridge that creates specific on–bridge areas where Lincoln's unique stories from the past can be told across the entire length of the bridge." said Chris Beutler, mayor of Lincoln.
The bridge features letters that spell out Lincoln on both sides and on the top. Benches and lights will give a unique look to it at night.
"benches that run the entire way…you can see here, this is illumination rail that evenly lights the whole bridge so at night we have a really even subtle glow below the letters and the letters really pop above it." said Stephen Hopkins of Dimensional Innovations.
Since the bridge goes over the railroad tracks on the west side of the arena… The design company had to follow certain specifications, including the color of lights that will illuminate the bridge after dark. The bridge will also feature cultural and natural history stories on the inside of each letter. The bridge structure and aesthetic elements will be bid separately…final contractors are scheduled to be picked in December.
"We also believe that by making this a big statement, a big bold statement about Lincoln, it's a connection with the city and the civic pride and engagement to the city. It's a signature gateway element that ties Lincoln to its place, the haymarket district to the city." said Hopkins.
Construction on the bridge structure is expected to start next spring and should be completed by next summer. The aesthetic elements will then be added and the whole project is expected to be done by September 2013.