UPDATE: LPD responds to dozens of accidents, City crews treating main streets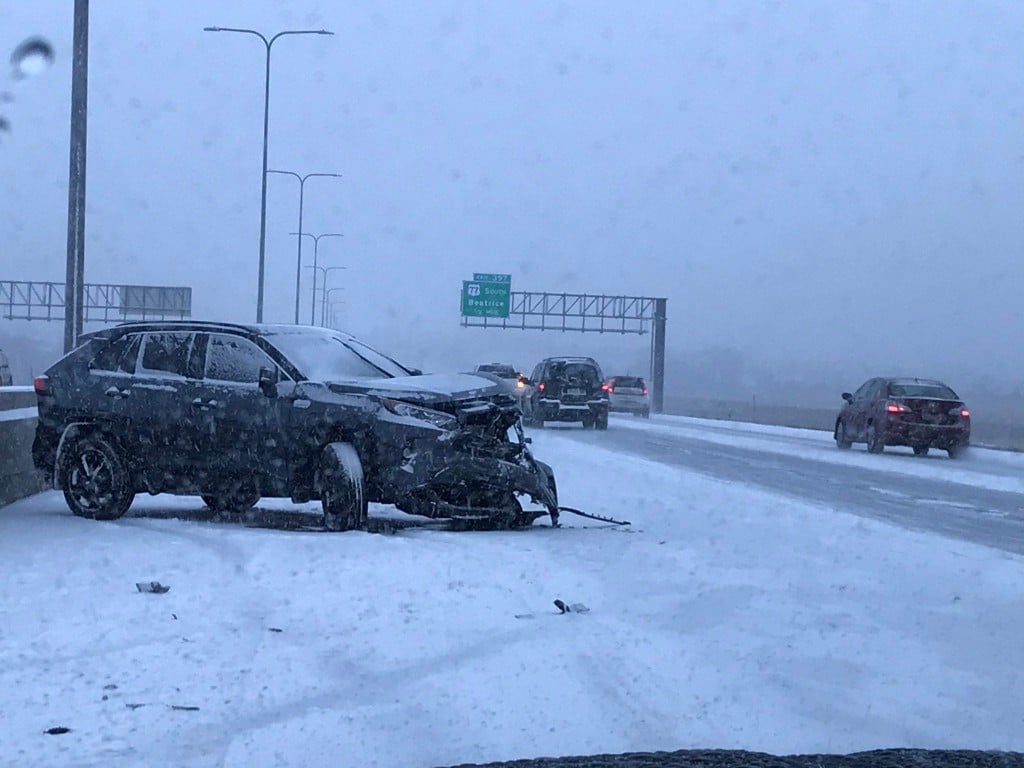 (Picture Courtesy: NSPLtGrummert)
City officials say twenty crews are applying salt pre-wet with brine to arterial streets, school and bus routes.
Crews report arterial streets wet with some slush. Drivers should be alert for slick conditions during the evening commute and watch for refrozen areas Thursday morning, especially on untreated surfaces.
Residential streets are snow packed and changing to slush as temperatures rise.
Lincoln police had responded to about two dozen accidents between 5:30 a.m. and 10:30 a.m. Wednedsay.
Additional information is available on the City website at snow.lincoln.ne.gov. For more information, call the Traffic Management Center at 402-441-7644.