Closure on east "A" Street begins Thursday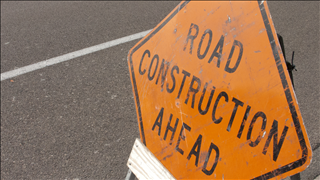 Courtesy of Lincoln Transportation and Utilities:
Lincoln Transportation and Utilities is currently installing water, storm sewer and sanitary sewer infrastructure in the area of "A" Street from South 93rd to South 98th streets.
That section of "A" Street has been open only to local traffic during water main work, and full access has been allowed on weekends.
Starting at 8 a.m. Thursday August 8, no traffic will be allowed on that section of "A" Street for the installation of a sanitary sewer pipe.
During the full closure, local access west of South 93rd Street will be from South 84th Street. Local access east of South 93rd Street will be from South 98th Street.
The street will again be open for weekend traffic after Wednesday August 14 when the installation of the sanitary sewer pipe is scheduled to be completed.
The MoPac Trail will remain open until the work requires its closure for the safety of the public and to minimize inconvenience.