Cold temps won't stop this Lincoln man from staying active
Phil Wolfe cleared a patch of the Ballard Park tennis courts so his friends could join him in some Pickleball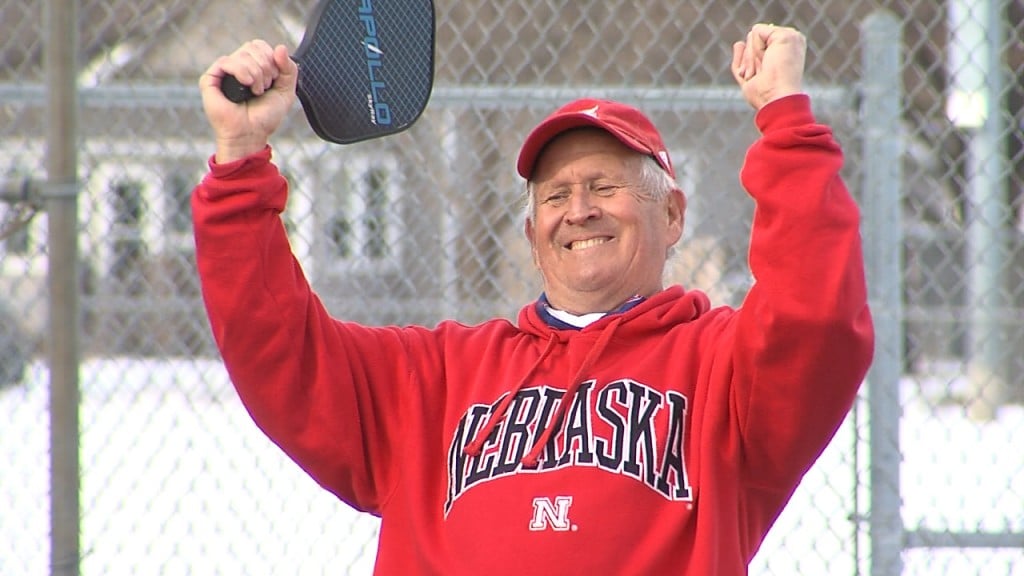 Lincoln, Neb. (KLKN) – Just about every tennis court in the city is still covered in snow.
But not the one's in northeast Lincoln, at Ballard Park, thanks to a retired physical education teacher wanting to help out.
Phil Wolfe got the idea a couple of days ago to snowblow the tennis courts at the park.
Him and his friends play pickleball. As Wolfe explains it, " A crossover of ping pong and tennis."
They wanted to get out and exercise. Spend some time not on their couch, but rather, being active.
Thanks to Wolfe and his efforts they got to enjoy a few hours of pickleball fun.
"I came over here to Ballard with my little snow thrower and this was bigger than a drive way," said Wolfe. "This was about 6 driveways. I was tired. But I got it all done and I had some people show up the next day, we put the finishing touches on it."
After giving the court a couple of days to dry off, it was go time.
"We had 8 people show up there originally to play," said Wolfe. "We are just having a blast."
They've been playing for a few years now and this is the first time they've been able to play in January.
He says for them it's not about the competition, but the activity and introducing more people to the sport.