Colorado reports first two cases of Coronavirus in the state
Colorado's Governor says the two cases are not connected.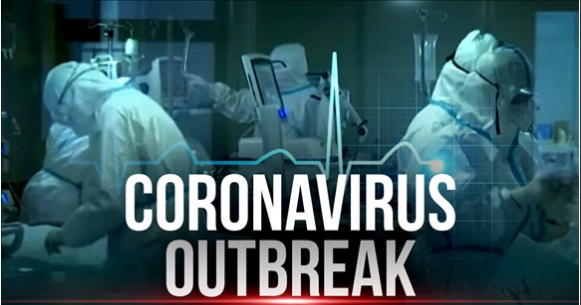 The Colorado Department of Public Health and Environment (CDPHE) said Thursday a man in his 30s visiting Summit County tested "presumptive" positive for COVID-19. During a news conference Thursday afternoon, Polis said there was a second positive case of the new virus reported in Colorado. The two cases were not connected, Polis said. More information about the second case was not yet available.
A presumptive case means testing was done at the state level and will need to be verified by the Centers for Disease Control and Prevention. CDPHE officials said the state is acting on all "presumptive" cases as if they were confirmed, "because a quick response is essential to minimize the spread of the virus."
CDPHE officials also updated the total number of coronavirus tests in Colorado. Ninety-four cases have received results — 92 negative and two positive. Thirty case results are pending.
The man who was visiting Summit County had known exposure through close contact with the new virus outside of Colorado, state health officials said in news release Thursday afternoon.
Polis said the man had traveled to Italy in mid-February with someone who had tested positive for COVID-19. He flew to Colorado on Feb. 29 and landed at Denver International Airport, where he rented a vehicle and drove to Summit County for outdoor recreation, Polis said. He spent time in Summit County with his fiancée and two other Colorado residents, who are all under quarantine now. It was unclear what recreation activities the man participated in. At the time the man flew to DIA, he did not have symptoms, which made him a low risk for spreading the virus, Polis said.
"We are aware of the presumptive positive COVID-19 patient identified in Colorado," said DIA spokesperson Alex Renteria in a statement. "We are working with the CDPHE to verify the patient's travel details. The CDC will make the ultimate decision whether passengers on his flight need to be notified and they would make the notification."
On Tuesday he developed symptoms and went to St. Anthony's hospital in Summit County, Polis said. The hospital on Wednesday sent a sample from the man to a state lab, which received a positive result on Thursday.
The hospital recommended that the man get to a lower altitude, so he was allowed to travel in a private vehicle with his fiancée to Jefferson County, where he was quarantined and in recovery Thursday. He will remain in quarantine for at least 14-21 days, Polis said, or until health officials clear him. The man's fiancée was also placed in quarantine.
Rachel Hurlihy, the Colorado state epidemiologist, said the patient's travel to Summit County "did not put many other people at risk" and that officials were working to contact anyone who may have had contact with him.
Four employees at the hospital were exposed to the man and they were being monitored Thursday.
State health department officials said they are now working with local public health agencies to identify any close contacts who may have been exposed while the man was infectious. Health officials also said they will attempt to contact anyone who may have been exposed and monitor them for signs and symptoms of COVID-19.
"Like other states, we expected to begin seeing cases in Colorado and that is why we have been preparing for the past couple of months, in conjunction with local public health agencies and healthcare partners," said CDPHE executive director Jill Hunsaker Ryan. "Our goals are to protect the public from the disease, get people the care they need, and minimize disruption to daily lives."
Denver Public Health and Environment announced that two companions of a person who tested positive for coronavirus live in Denver and have agreed to a 14-day quarantine order. The two people will not be tested for coronavirus until they begin showing symptoms.
Polis made the announcement of the first coronavirus case in the state just before 4 p.m. Thursday via Twitter.
In the news conference Thursday, he cautioned against panic.
"Coloradans get sick every day," Polis said. "I don't want anybody to panic because of this… We've been preparing for this moment. We are now in execution mode of this plan."