Committee holds hearing on several gun-related bills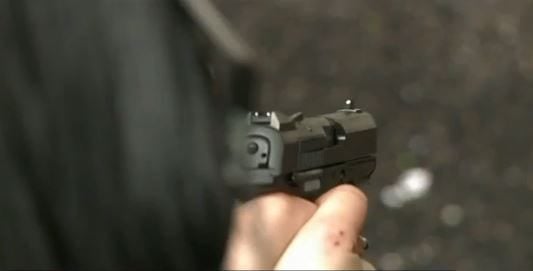 On Thursday, the Judiciary Committee heard testimony on Sen. Adam Morfeld's red flag bill.
It would allow law enforcement to confiscate guns from people who are determined by a court to be "extreme risks."
Morfeld said it would prevent violence based on warning signs.
"The people most likely to see these red flags are family members, roommates and law enforcement," Morfeld said.
Lincoln police said the bill would help prevent some deaths.
"Forty percent of the suicides in the last 23 years involved the use of a firearm," Chief Jeff Bliemeister said. "The majority of the men, women and children were not prohibited by law from possession of a firearm."
Opponents said it would tread on constitutional rights
"The standard for LB 58 is not whether there is probable cause to believe that a gun owner has committed a crime, as the constitution would require," Greg Lanik said. "Rather, the standard is some subjective determination about whether the owner represents some danger."
Others said they're concerned about it harming those who'd been involved in domestic disputes.
"An angry spouse, an angry ex can file this — with just a preponderance of the evidence — to mess with their spouse, who's a gun owner," said Lincoln attorney Korey Reiman. "And all she has to do is sign her name on a piece of paper and make allegations. And once it's issued…he has to prove that he's not a danger."
Sen. Morfeld didn't have the only gun–related bill in the hearing.
Sen. Steve Halloran had a bill that would allow willing staff members of a school to carry handguns.
"Students or those who desire to do harm would think twice before implementing an attack on a school property if they knew that there we armed staff on the premises," said Rachele Epp, who spoke in favor of the bill.
Nebraska State Education Association Vice President Paul Schulte said being prepared to shoot students doesn't fit their job descriptions.
"Teachers should not be placed in a position of personal responsibility — and by extension, personal liability — as armed first responders," Schulte said.
Another bill by Sen. Halloran would make using fake guns to commit felonies Class II offenses.
All these bills must advance from the Judiciary Committee before making it to the floor.