Community gathers to bring kids back to school haircuts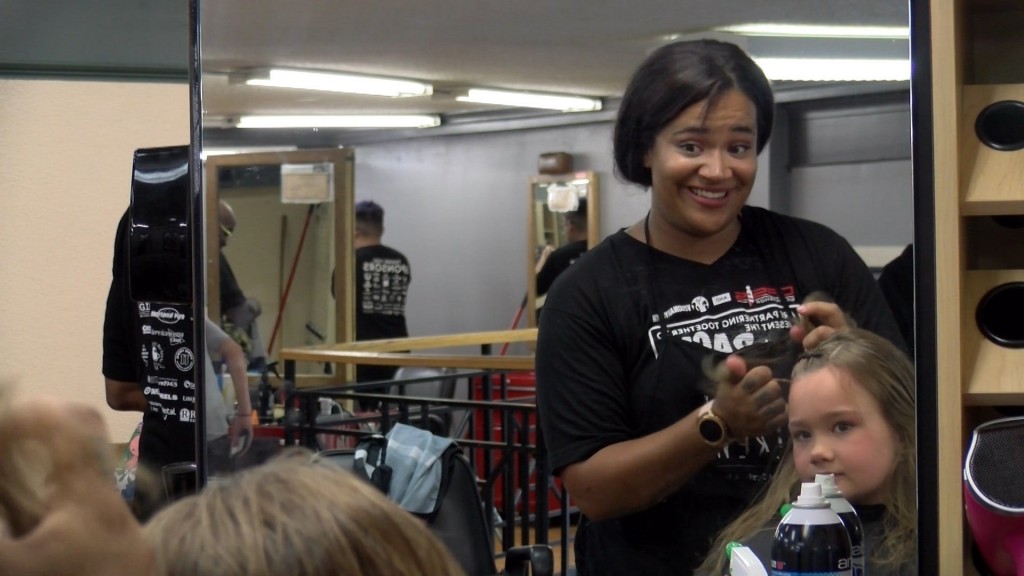 Families across Lincoln lined up around the block on Sunday for a free haircut and school supplies. The new partnership between Oasis Barbershop and Visionary Youth made this happen.
Last year, 640 kids got their haircuts, and this year, the team is hoping to double the numbers to about 1,200 heads cut.
This Sunday was the event's 7th year at the downtown College of Hair Design.
The back to school charity event is Oasis Barbershop's KB Mensah's vision.
"We got great stylists, great barbers from across Nebraska. I went and got the top talent," Mensah said.
50 plus Barbers, Braiders and Stylists teamed up for around the clock work to get Lincoln's youth the fresh back to school look.
"At the beginning I was like I was kind of skeptical if the barber messed up my hair, but then after that I was, now I'm here I was like, I finally got a haircut," student William Latzeo said.
"I'm feeling good, I'm feeling okay, I'm feeling I'm gonna get a really good haircut," student Gabriel Rivera said.
"I'm going for the cut where like my hair goes back, looking fresh for school," Latzeo said.
Oasis barbershop teamed up with visionary youth for this very special event and everyone is happy to be involved.
"I'm glad to be a part of it," Braider Staci Greenwald said.
Barber Javier Sanchez says he couldn't be more proud of his part.
"To see the kids smile when they're done out of the chair, ready to go back to school, build them some self confidence, that's the best part," Sanchez said.
With 18 years of braiding experience within her own business, Greenwald says her first year participating here has been a longtime goal achieved.
"Just giving back to people who can't afford it or don't have the means to do it, like, it's pretty awesome to make families feel good," Greenwald said.
These hair professionals give a little more soul to the craft than a fresh cut, "While we are in the chair, we talk to them. We talk to them about school, we talk to them about getting good grades, we talk to them about the things they want to see in the future. We give them all that insight to let them know that we are here, we're caring and we want to help you succeed," Mensah said.
"It does take a village to raise a child and I'm excited to be just one of those people in the cog to help move this community forward," volunteer and Oasis Barbershop Eddie Brown said.
With a full block dedicated to the event this year, Oasis Barbershop had the resources to take it a step further:
"We're giving away socks and undergarments this year as well, so we're just trying to help them go that extra mile so they can feel confidence and just be on that same playing field as everyone else," Mensah said.
"It just shows how much a barber shop can be involved in the community, give back to the kids," Sanchez said.
This was a full day event on the block, including a Scheels sponsored 3 on 3 basketball tournament, free dental supplies, and job assistance for the parents.
Next year, KB Mensah hopes to expand,where this community can help every child in Lincoln build that back to school confidence.
Mensah wants to thank all the sponsors who have been supporting Oasis Barbershop and Visionary Youth.