CONSUMER ALERT: Public health alert issued for chicken products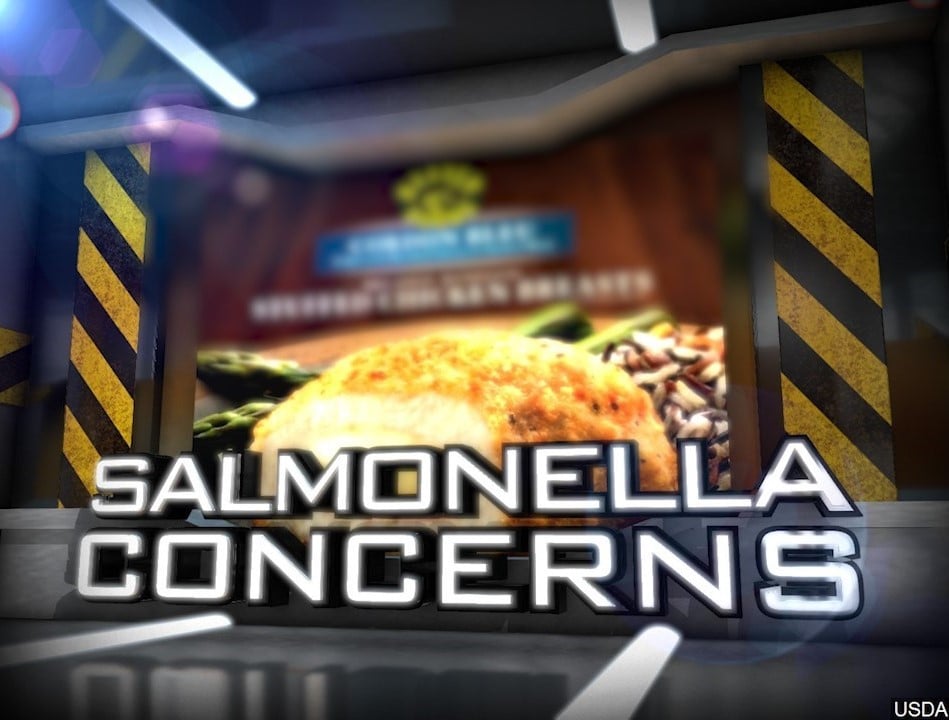 WASHINGTON (KLKN) — A public health alert has been issued for frozen, raw, breaded and pre-browned, stuffed chicken products. These items may be labeled "chicken cordon blue", chicken with "broccoli and cheese", or "chicken Kiev".
The U.S. Department of Agriculture's Food Safety and Inspection Service (FSIS) says a cluster of Salmonella Enteritidis cases, possibly related to these products, have been reported between Feb. 21 and May 7.
FSIS says the products "may appear to be ready-to-eat but are in fact raw and need to be fully cooked before consumption."
As a part of the investigation, the Minnesota Department of Agriculture collected some of these food products for testing. Several of the raw chicken products did test positive for Salmonella Enteritidis.
As of now, the products tested in Minnesota were not purchased by any of the case-patients.
FSIS has yet to request a recall at this time as the investigation is ongoing.
As of now, FSIS advises all consumers to properly and safely cook frozen, raw poultry products to kill any harmful bacteria. Also, keep raw poultry away from other food that will not be cooked.
If you have food safety questions, call the toll-free USDA Meat and Poultry Hotline at 1-888-MPHotline (1-888-674-6854).
If you need to report an issue with a meat, poultry, or egg product, visit foodcomplaint.fsis.usda.gov/eCCF/.