Core of the heat arrives over next 36 hours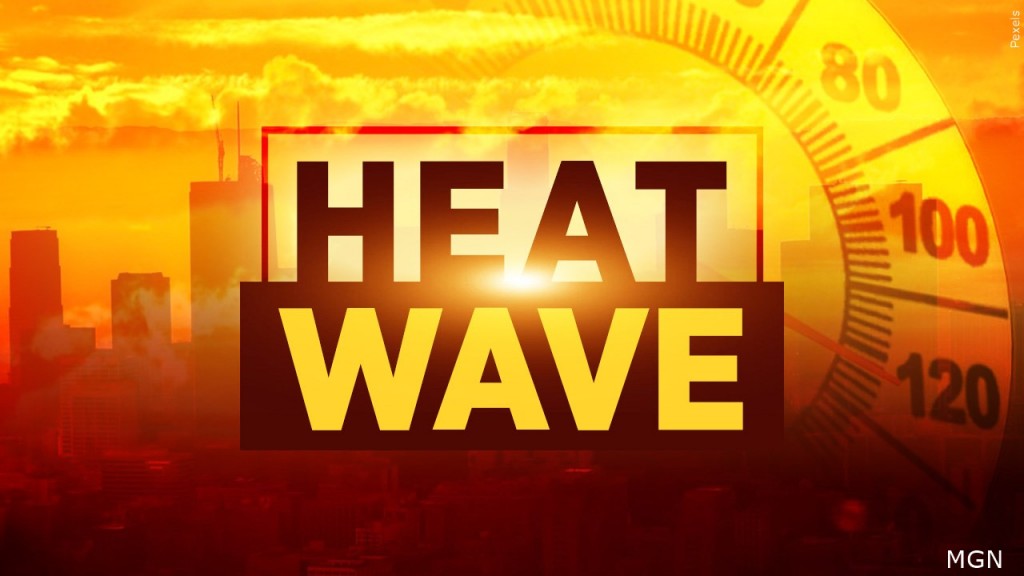 Just as has been advertised for a week, heat and humidity is climbing throughout southeast Nebraska. Today had temperatures in the lower 90°s and dew points in the middle 60°s to lower 70°s. Both the heat, and the humidity, keep climbing over the next few days.
An expansive upper-level "hot dome" is in place over the western United States. The hot dome is projected to move east over the next 24-48 hours. It will allow temperatures to climb Tuesday and Wednesday – highs in the upper 90°s to lower 100°s throughout the central and northern Plains. Dew point temperatures are projected to be in the lower to middle 70°s through at least Thursday, keeping it feeling extremely humid, or as I like to call it, "muggly".
There are signs that the pattern will begin to change as we go in to the weekend. The upper-level hot dome is projected to move south, bringing heat to Texas and Arizona. This will allow for showers and thunderstorms to develop on the north and northeast side of the bubble of hot air. This all means that it looks like chances for rain will increase starting Thursday night through Saturday. It will also allow temperatures to cool off with highs only in the 80°s.
For tonight… Clear skies around the region. Lows will drop to the upper 60°s.
Tuesday will see abundant sunshine and temperatures climbing to the middle and upper 90°s throughout southeast Nebraska.
Factor in the humidity and peak heat indices will be from 104° to 108° late Tuesday afternoon.
– Chief Meteorologist John Dissauer