Costumed men with toy guns cause brief lockout at Culler Middle School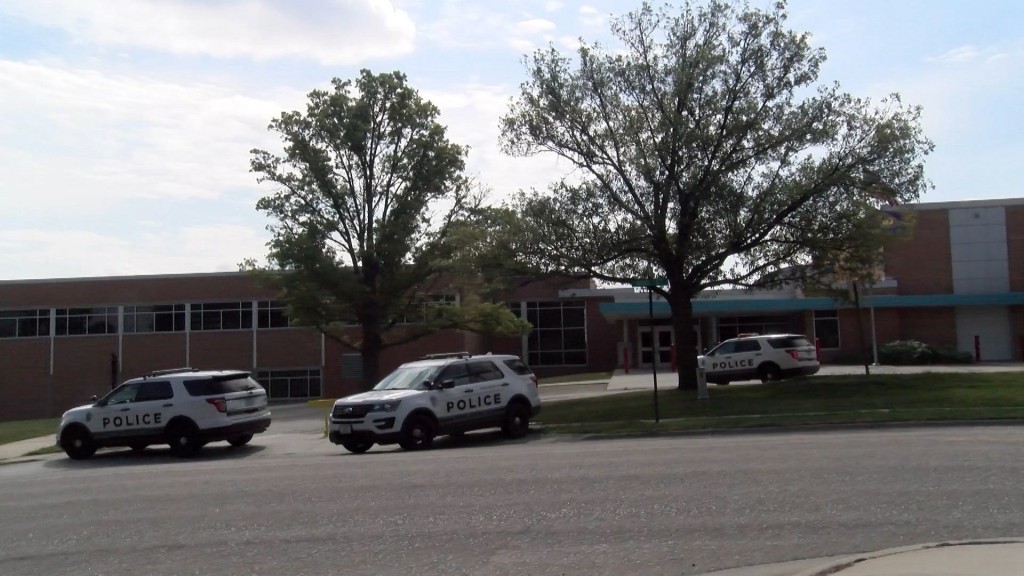 A disturbance involving three men in Halloween costumes that included fake guns and a bandolier bullet belt caused Culler Middle School to briefly be placed in lockout mode.
Lincoln police officers responded to the school Friday afternoon after a school employee spotted the men standing nearby.
Police determined the guns were not real and there was not a threat to the school, and the lockout was lifted after approximately 10 minute.
Police told Channel 8 Eyewitness News the men, who are residents of an assisted living home for people with developmental disabilities, were returning from a Halloween party when one of them stopped to eat a granola bar. They were transported back to the home after being interviewed by officers.
No students were injured, and Culler Principal Michaela Hahn praised them and the staff member who took action.
"We are grateful to the staff member for being aware and responsive," Hahn wrote in a letter sent to parents. "We are also thankful to Lincoln police for their prompt response. I am proud of how our students and staff remained safe, respectful and responsible."
Due to the circumstances, Channel 8 Eyewitness News is not identifying the men involved.