Country fans gather for virtual Garth Brooks' concert
Thousands of country fans gathered at Lancaster Event Center Saturday night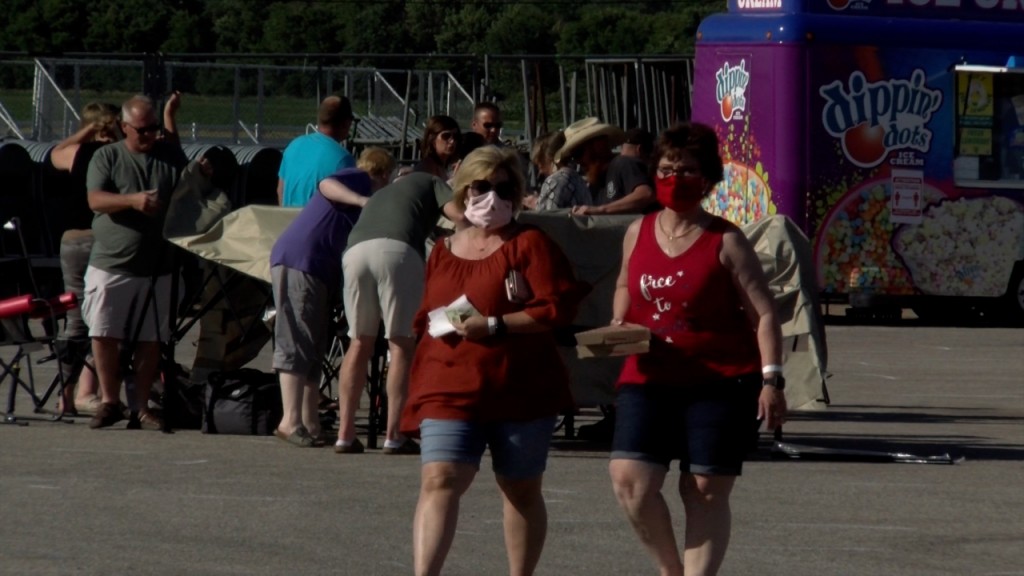 Over 4,000 country fans attended the virtual Garth Brooks' concert at the Lancaster Event Center Saturday night.
The show got started around 9:45 p.m. and the country star projected across two big screens.
It was the first concert hosted at the event center in over three months. Managing director Amy Dickerson wasn't too worried about the crowd size.
"We've got three different ways for people to view this drive in concert tonight," Dickerson said.
Fans count drive up in their car and turn on the radio, hang out in social distancing circles or the popular choice, tailgating.
Either way, country fans like Adam Piper were excited to finally be back at a Garth Brooks' concert.
"I am excited to be out," Piper said. "Quarantine is hard. You get a lot done at home, but good things happen when you are out and doing things and this is a new experience so I'm excited for it."