COVID-19 risk dial moves to orange
For the first time since early February the risk dial is in low-orange.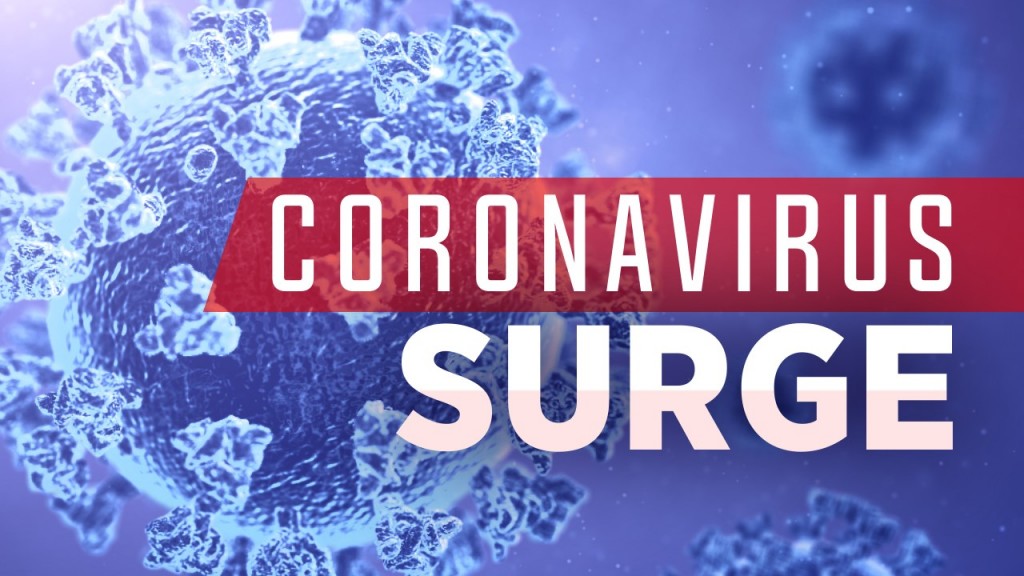 LINCOLN, Neb. (KLKN) – Today the Lincoln-Lancaster County Health Department announced that the COVID-19 Risk Dial has moved from elevated yellow to low-orange. The color change from yellow to orange is a warning of the virus spreading fast and impacting the community significantly. During the conference, Health Director Pat Lopez stressed the importance of wearing masks and getting vaccinated to protect yourself and others from the Delta variant of COVID-19.
The Delta variant continues to increase hospitalizations and new virus cases, including impacting some people who are fully vaccinated. Lopez says although breakthrough cases are happening, only about 25% of the cases are in those who have been fully vaccinated. The case rate in the unvaccinated population is four times more than the rate in those who are vaccinated.
"COVID-19 vaccines, however, continue to be our best defense. They continue to provide a high level of protection against severe illness, hospitalization, and death. Most of the vaccinated individuals who contract COVID-19 are reporting mild symptoms, and some have no symptoms at all,"  Lopez said.
Not all the news is bad, there has been an upward trend of vaccinations since the beginning of July possibly due to ages 12 to 15 getting vaccinated before school starting and adults choosing to get vaccinated due to the Delta variant. First vaccine doses have increased nearly 150% over five weeks from the beginning of July through the first week of August, meaning around 15,000 people have started to get vaccinated.
The Risk Dial moving to orange is based on multiple local indicators and information from the previous three weeks:
The seven-day rolling average of new daily cases increased from 58 cases per day on August 1 to 90 cases on August 14.

Over 1,100 cases were reported in the first two weeks of August, more than the total number of cases reported for all of July, which was 864. 

The local positivity rate has increased from about 3% at the beginning of July to over 12% at the end of last week. 

The seven-day age for local COVID-19 hospitalizations increased from 30 patients on August 1 to 64 on August 15.
At this time there are no public restrictions put in place. Lopez urges everyone to monitor their health and to be on the alert for fever, cough, shortness of breath, and other symptoms of COVID-19. Even if you are vaccinated, you should separate yourself from others and get tested if you have symptoms of COVID-19.
The latest public health guidance is available covid19.lincoln.ne.gov and includes the following recommendations:
Masks are recommended for people in both indoor settings and crowded outdoor settings regardless of vaccination status.
Adults over age 65, anyone with underlying health conditions, and other populations at heightened risk from COVID-19 should consider further precautions, even if they are vaccinated. Those precautions include wearing a mask in indoor public settings and avoiding close interactions with people who are unvaccinated. You may want to consult with your health care provider about additional steps you can take to protect yourself.
Everyone who has COVID-like symptoms should wear a mask regardless of vaccination status.
For more information, visit covid19.lincoln.ne.gov or call the Health Department hotline at 402-441-8006.