'Crazy strong wind' in Nebraska rips siding, removes roof & rolls dumpsters into roads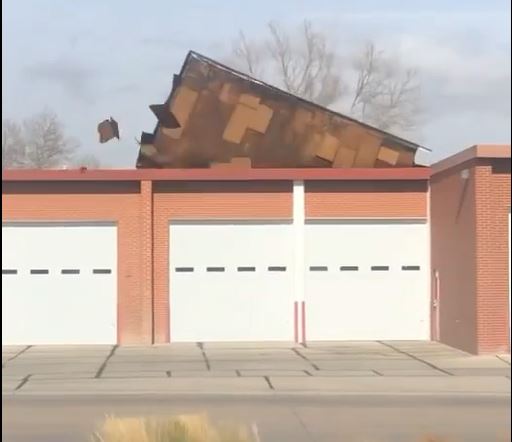 LINCOLN, Neb. (KLKN) — Nebraska State Patrol says powerful wind punished the Panhandle on Monday.
The city of Chadron suffered extensive damage that removed part of the fire department's roof, which officials shared video of.
We're also told the wind tore down fences, ripped off siding and rolled dumpsters into streets.
The Chadron Volunteer Fire Department says electricity was shut down to the entire area as well, due to downed power lines and poles.
Troopers are asking everyone to keep the community in your thoughts as it begins the recovery process.
NSP also says everyone should be ready for strong winds all week across much of the state, urging drivers to be extra cautious around high-profile vehicles.