Crete woman creates 'Blessing Box' full of essential items for local community
Need something? take something. Have something? leave something.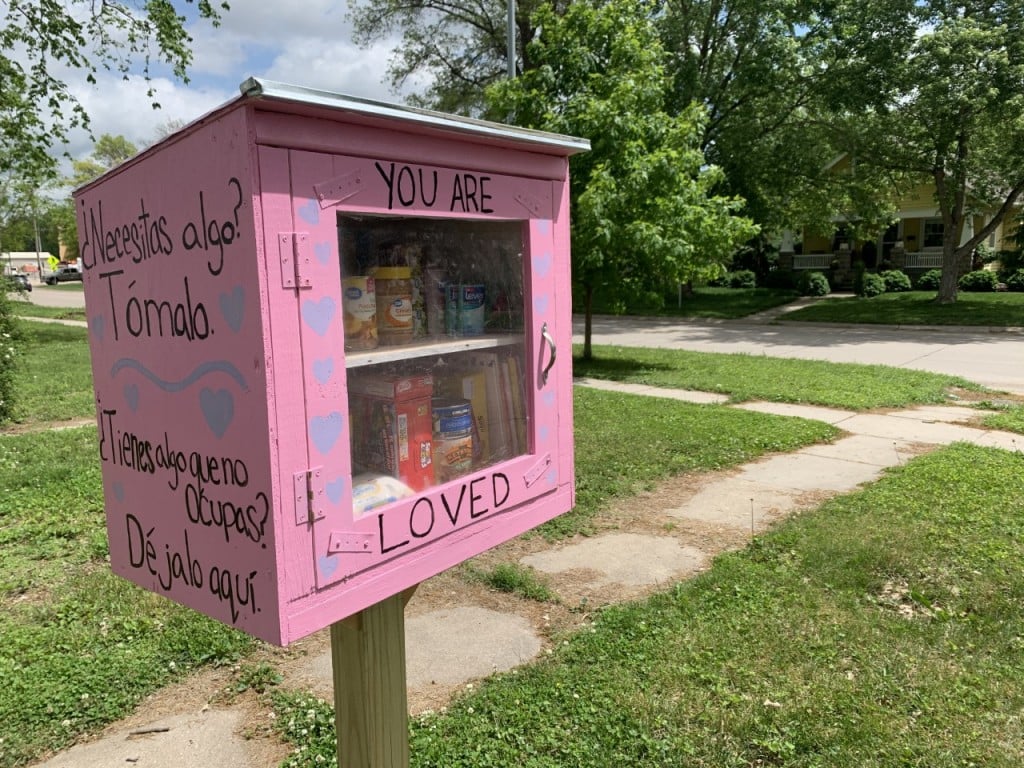 LINCOLN, Neb. (KLKN) – It's called the 'Blessing Box' and it sits at the corner of 8th and Main in Crete. A box full of essential items for people that need it most.
Need something? Take something. Have something? Leave something. That's 26-year-old Sonia Almodovar's motto for the project, the creator of the 'Blessing Box.'
The box is filled with non-perishable food, school supplies, hygiene products and more, for anyone that needs a little extra.
Almodovar created the 'Blessing Box' in just a few hours, but the project will leave a lasting impact on the community of Crete.
"Saturday night, people started taking things and donating things and Sunday morning, the box was half full so that was really exciting," Almodovar said.
The box was put in last Saturday with the help of family, friends and a Thrivent Grant to do the project. The box is bright pink with words of encouragement in both English and Spanish.
Almodovar wanted to help her neighbors and bring the Crete community together and she's doing just that, one peanut butter jar , or pair of socks at a time.
"This is a no judgment zone. No one is going to be watching you or recording or marking down how many times you have came this day or month," Almodovar said. "I just want people to come and take what they need and if you got extra stuff, donate it, and that would be awesome."
If you would like to donate to the 'Blessing Box', you can either drop the item/items off inside the box (8th & Main) or you can get a hold of Almodovar through the 'Blessing Box' Facebook page.