Crime Stoppers: Duo shoplifts twice in one day
Police say a pair of women stopped by two Walmart stores and left both without paying.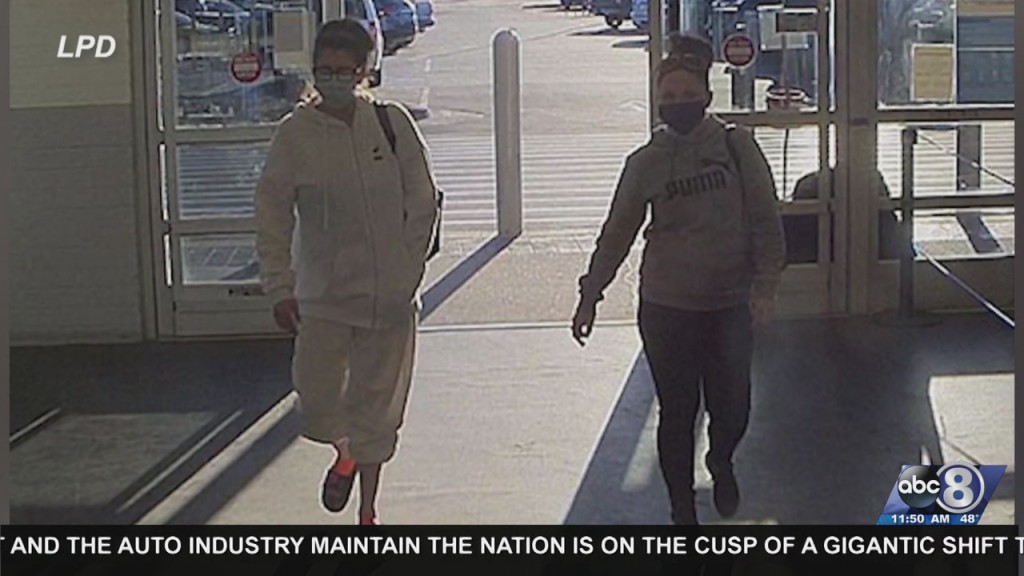 LINCOLN, Neb. (KLKN) – Police are on the lookout for two suspects who they say spent a few hours on December 7th of last year running between two Walmart locations to grab some items and leave without paying.
According to police, the first stop was at the Walmart at 84th Street and Highway 2, around 3:45 in the afternoon. Video shows them taking a few items to the self-check lane where they pretend to pay for items. One suspect pushes buttons on the keypad as if she were paying, but the second suspect cancels the transaction. The two female suspects then leave together.
They reappear on surveillance video coming into the Walmart on North 27th Street around 6:30. This time, police say they rang up 29 items, swiped a car, but then canceled the transaction before they left.
The two are wearing the same clothes in each video. They're both white females. The first suspect is wearing a white sweatshirt with a cherry logo, white sweatpants, and black and pink sandals. The second suspect is wearing a gray Puma sweatshirt, black pants, and black and white Nike shoes.