Cyberattack targets JBS beef plants impacting Nebraska operations
This is one of the largest food processing companies in the country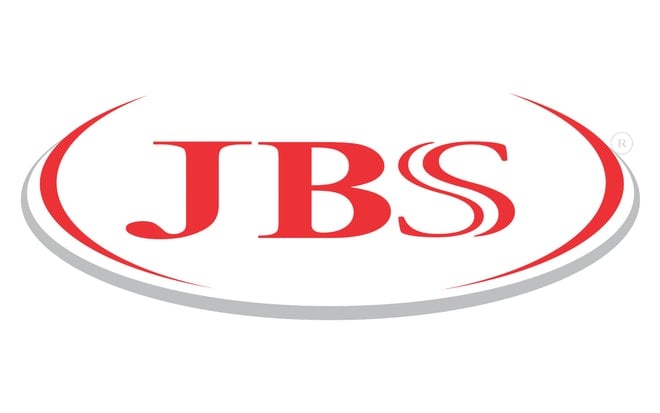 LINCOLN, Neb. (KLKN) – Another Cyberattack has now impacted a major food processing company focused on beef, chicken, and pork. Several JBS Food locations have been shut down due to this breach, including Grand Island and Omaha facilities.
ABC News reports that JBS SA of Brazil notified the U.S. of a ransom demand. That appears to have been based in Russia, White House principal deputy press secretary Karine Jean-Pierre told the network.
JBS is the second-largest producer of beef, pork, and chicken nationwide. It has operations in 15 counties and serves customers across at least 100 countries.
Assistant Professor of Agriculture at Michigan State University told ABC News "If it were to shut down for even one day, the U.S. would lose almost a quarter of its beef-processing capacity or the equivalent of 20,000 beef cows."
JBS USA issued a statement late Tuesday, saying they made "significant progress" in resolving the cyber attack issues.
"JBS USA and Pilgrim's are a critical part of the food supply chain and we recognize our responsibility to our team members, producers and consumers to resume operations as soon as possible," said Andre Nogueira, JBS USA CEO. "Our systems are coming back online and we are not sparing any resources to fight this threat. We have cybersecurity plans in place to address these types of issues and we are successfully executing those plans. Given the progress our IT professionals and plant teams have made in the last 24 hours, the vast majority of our beef, pork, poultry and prepared foods plants will be operational tomorrow."
JBA USA also said they were able to send out shipments from almost all of its facilities Tuesday.
In a statement, JBS said the cyberattack affected servers supporting its operations in North America and Australia. The company said it notified authorities and engaged third-party experts to resolve the problem as soon as possible. Backup servers weren't affected.
Malone said the disruption could further raise meat prices ahead of summer barbecues. Even before the attack, U.S. meat prices were rising due to coronavirus shutdowns, bad weather, and high plant absenteeism. The U.S. Department of Agriculture has said it expects beef prices to climb 1% to 2% this year, poultry as much as 1.5% and pork between by from 2% and 3%.
This cyberattack follows another cyberattack just a few weeks ago that targeted the Colonial Pipeline. The attack on the pipeline forced a six-day shutdown of one of the United States' largest fuel pipelines, consequently affecting gas prices and causing gas shortages.
In a statement Monday, JBS said, "On Sunday, May 30, JBS USA determined that it was the target of an organized cybersecurity attack, affecting some of the servers supporting its North American and Australian IT systems. The company took immediate action, suspending all affected systems, notifying authorities, and activating the company's global network of IT professionals and third-party experts to resolve the situation. The company's backup servers were not affected, and it is actively working with an Incident Response firm to restore its systems as soon as possible. The company is not aware of any evidence at this time that any customer, supplier, or employee data has been compromised or misused as a result of the situation. Resolution of the incident will take time, which may delay certain transactions with customers and suppliers".
Other location shutdowns outside of Grand Island and Omaha in Nebraska include:
Arizona – Tolleson
Texas – Cactus
Colorado – Greeley
Wisconsin – Green Bay
Utah – Hyrum
Michigan – Plainwell
Pennsylvania – Souderton
Grand Island Operations are expected to resume Wednesday.
The United Food and Commercial Workers Union said it represents 25,000 JBS meatpacking workers nationwide. UFCW is "calling on JBS to work with state and federal leaders to work together to quickly resolve this breach."
UFCW International President Marc Perrone released the following statement:
"As the union for JBS meatpacking workers across the country, UFCW is pleased JBS is working around the clock to resolve this and UFCW urging JBS to ensure that all of its meatpacking workers receive their contractually guaranteed pay as these plant shutdowns continue.
UFCW is calling on JBS to work with state and federal leaders to help get JBS meatpacking workers back on the job as soon as possible so these essential workers can continue to keep our country's food supply fully operational and secure as this pandemic continues."